[Interview] What Brings Chefs to LocknLock?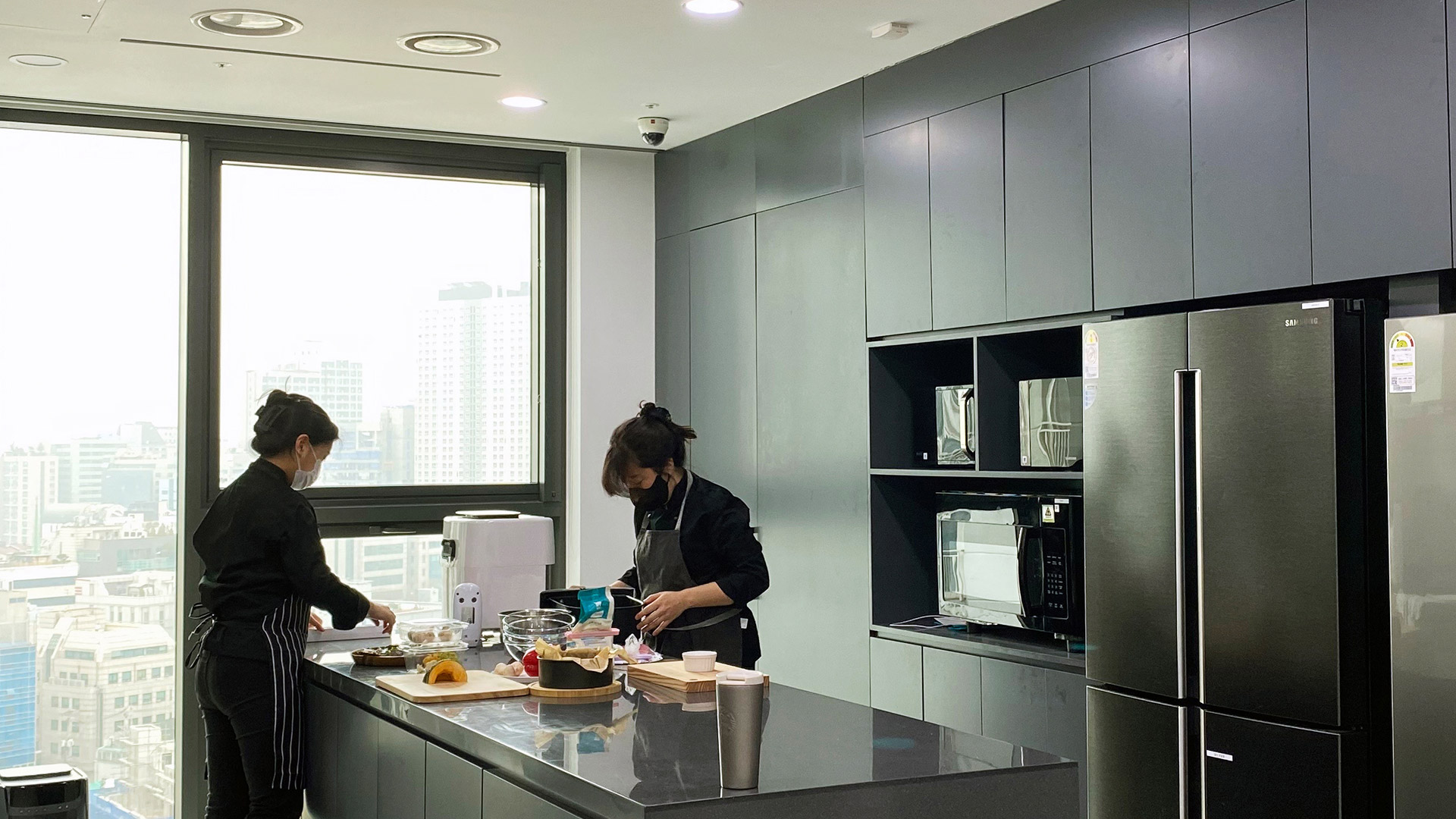 What brings chefs to LocknLock? Let's check them out!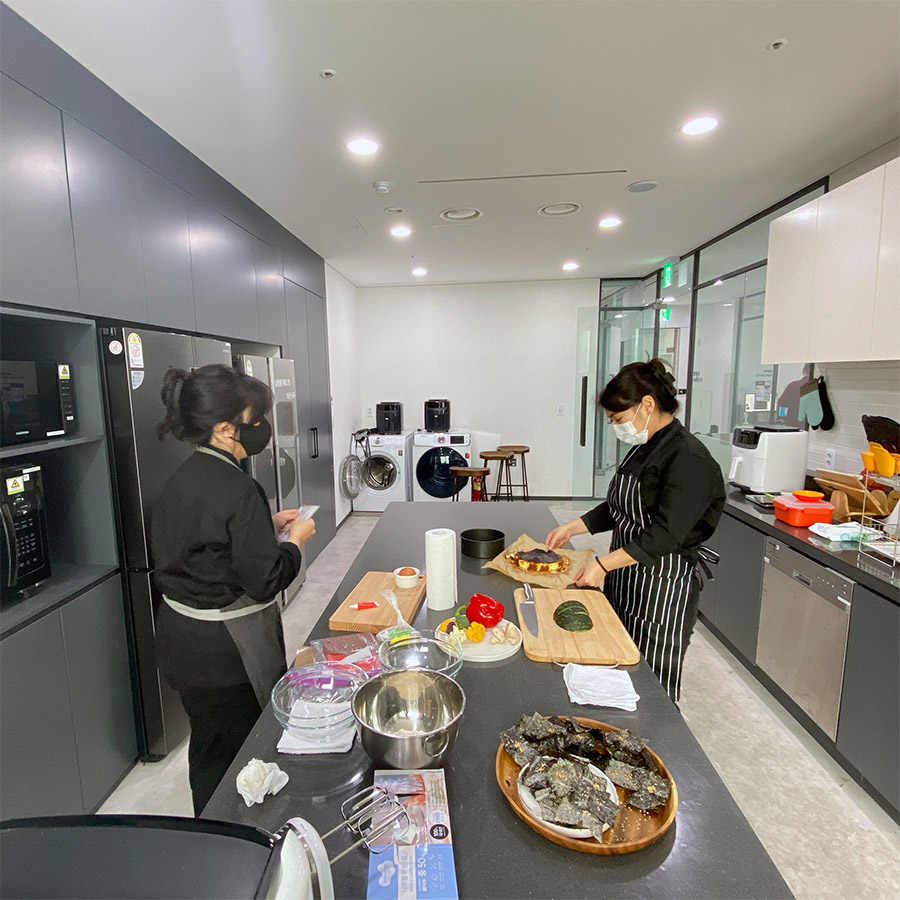 Q. What is your role at LocknLock?
Aeri: I develop various recipes with seasonal ingredients and frozen food items using LocknLock products. I try to find ways to make them more consumer-friendly and share them with Development Team to make sure issues are all cleared before they hit the market.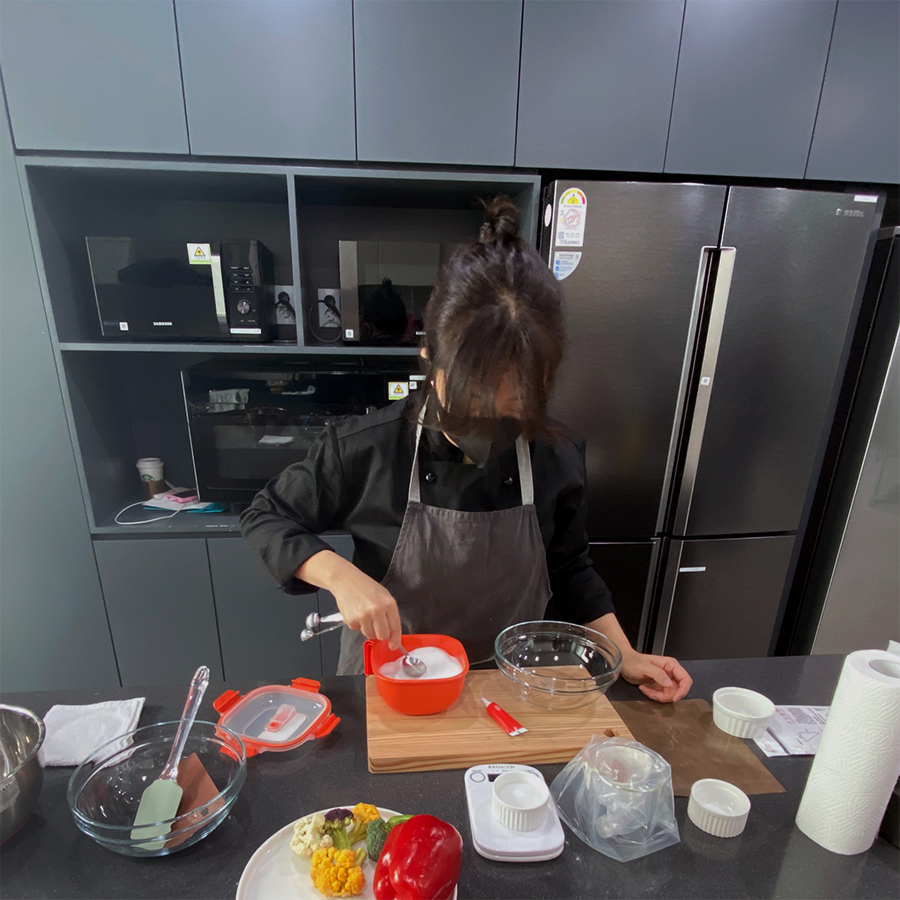 Q. Which items do you use most frequently?
Haein: I am most frequently using the Steam Air Fryer to develop new recipes, and I started using Decore cookware to develop recipes for easy-to-cook European menus. Knife and Cutting Board Sanitizing Block, Good Care Stainless Kitchen Tool Set and Slim Condiments Container are also my favorites.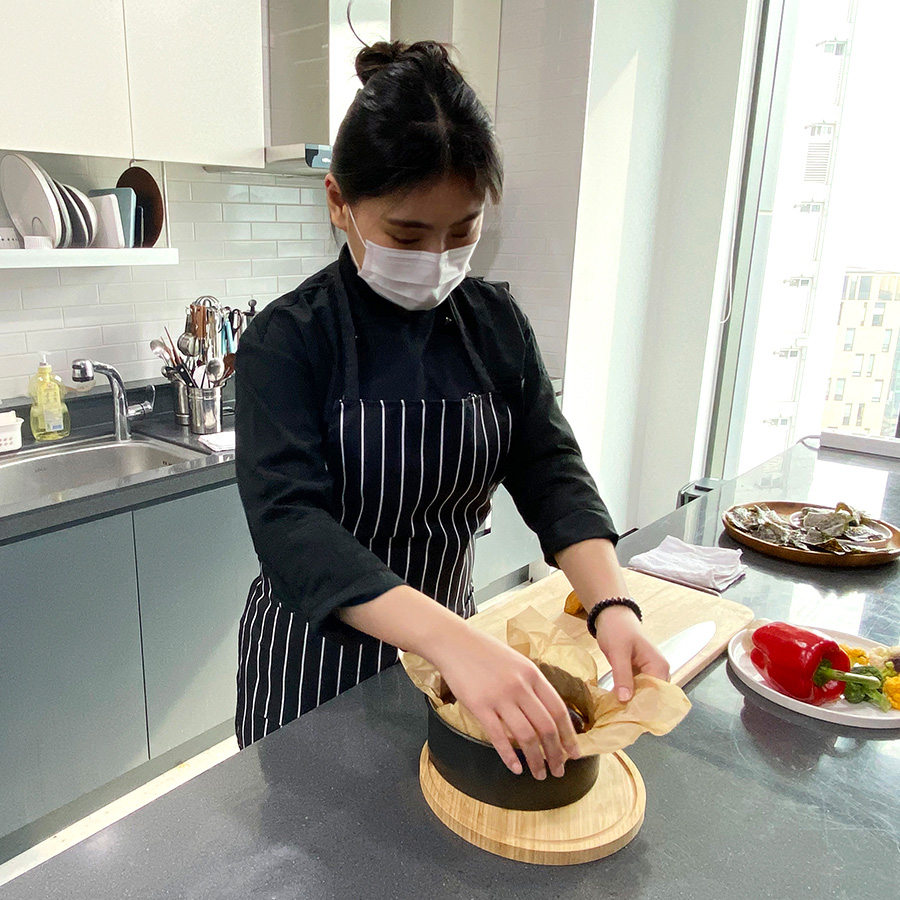 Q. What are you goals?
Haein: First and foremost is developing easy recipes for people to try out. It would be really good to see people trying and enjoying them and sharing their experiences.
Aeri: I want to make LocknLock products world-famous to the point they're instantly reminded of LocknLock when talking about kitchen goods. I hope to see our products all around the world!