Award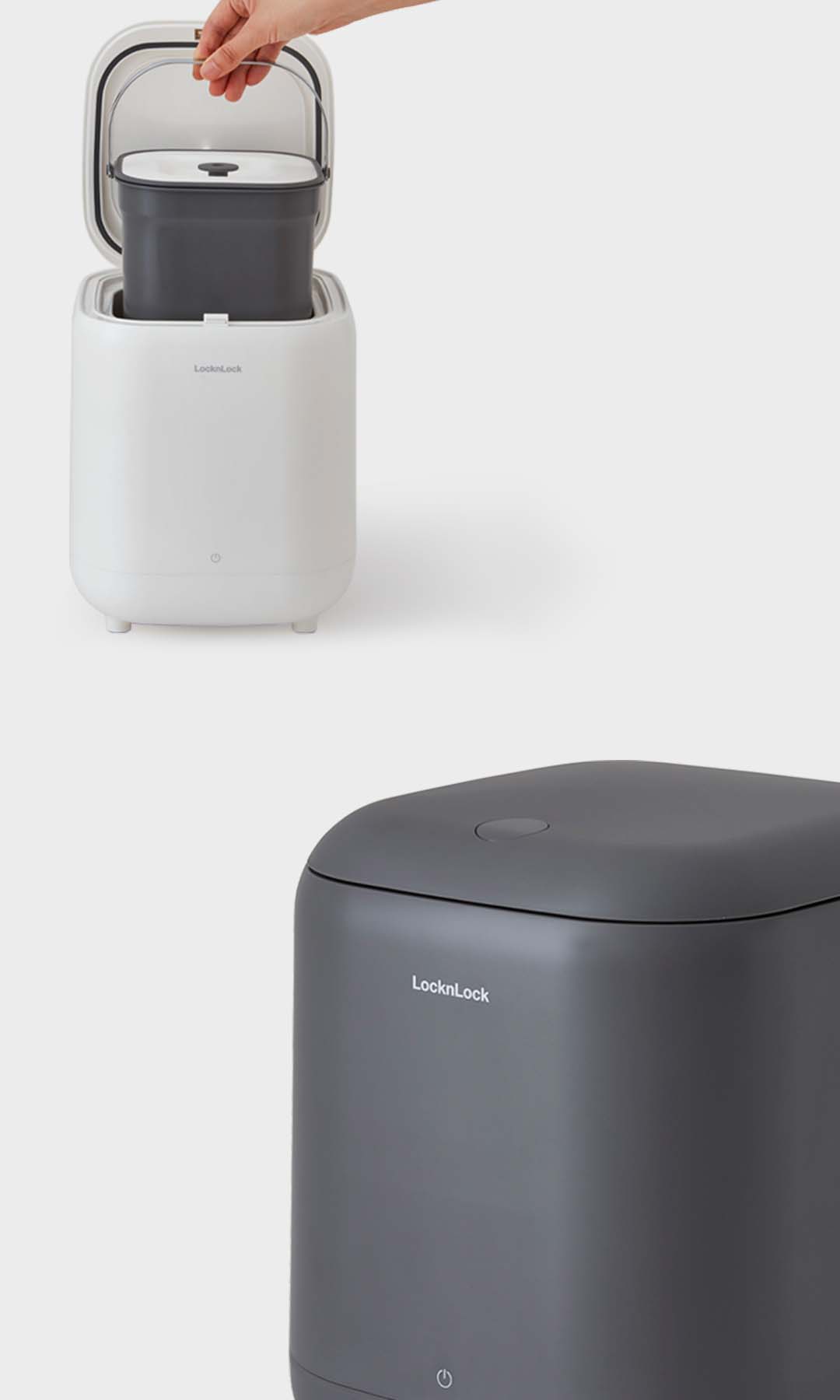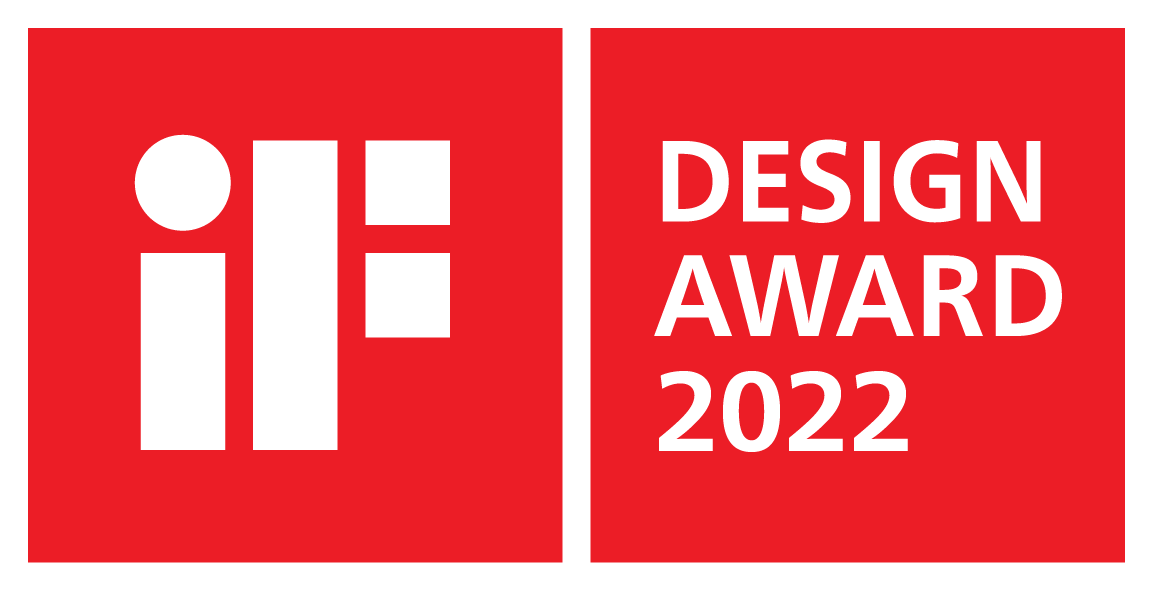 Food Waste Refrigerator
2022 iF Design Awards
Design Story
Food Waste Refrigerator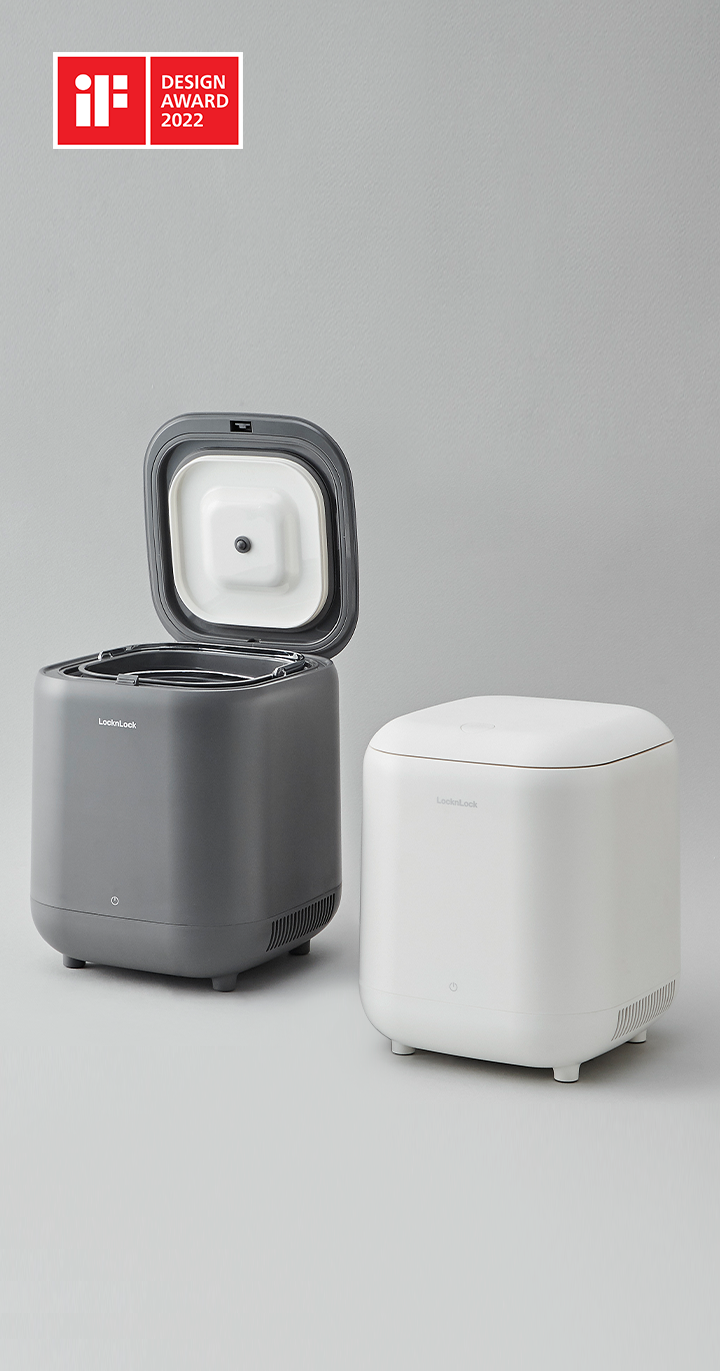 Food Waste Refrigerator eliminates rotting, insects, and bad odors by its hollow silicone techonology. The compact and minimalistic cube design only utilizes a small space in the kitchen, allowing for optimal kitchen space to be used by other necessities. Peltier freezing enables odorless food waste processing by keeping inner temperatures between 23°F~33.8°F. 101 oz capacity allows for disposing large amounts of food waste. The cap in the interior keeps the lid closed and secured to prevent unlocking while it is being transported. One touch button located at the top easily opens the lid.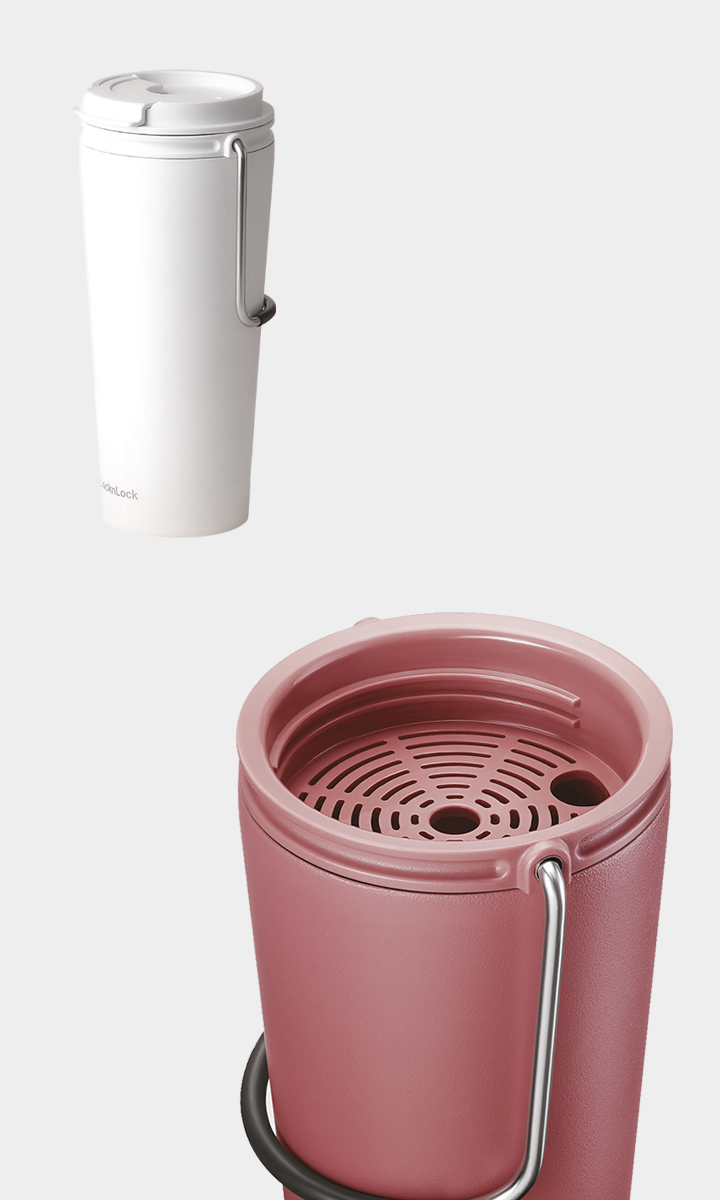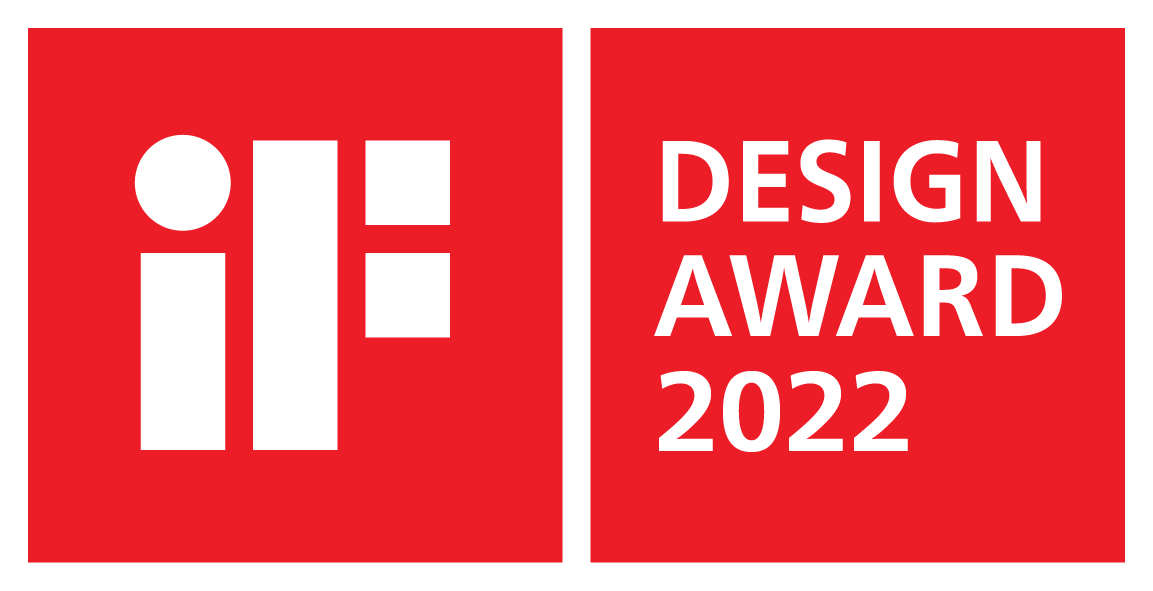 Bucket Tumbler
2022 iF Design Awards
Design Story
Bucket Tumbler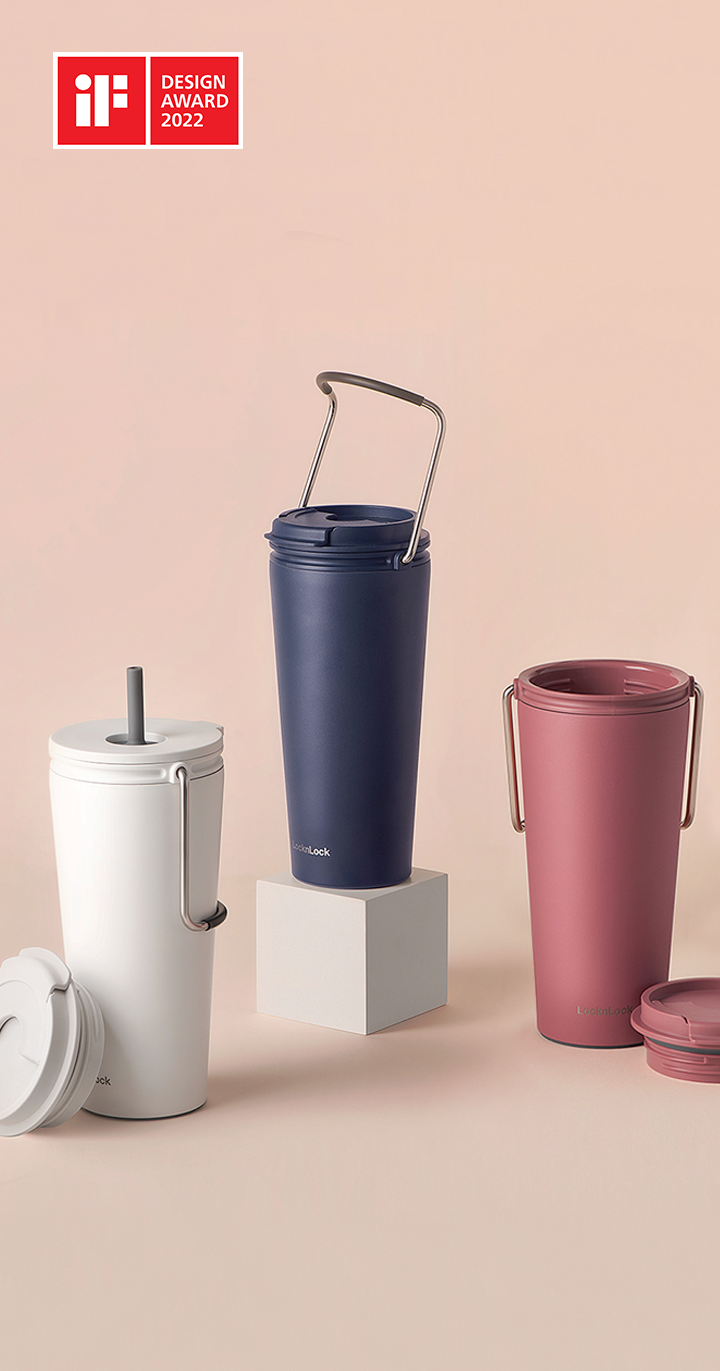 Bucket Tumbler's reusable characteristic adheres to global sustainability values and is a significant alternative to disposable plastic cups. The Bucket Tumbler's sufficient capacity (18oz/540ml) and stainless handle partly encased in rubber make the bottle extremely portable. The rubber used in the center of handle offers a comfortable grip. The tumbler includes 2 lid types: one that has an opening for its silicone straw and another that can be flipped open and closed. A detachable filter piece in between the body and lid filters out tea leaves and keeps ice from spilling out as you enjoy both hot and cold beverage with utmost comfort.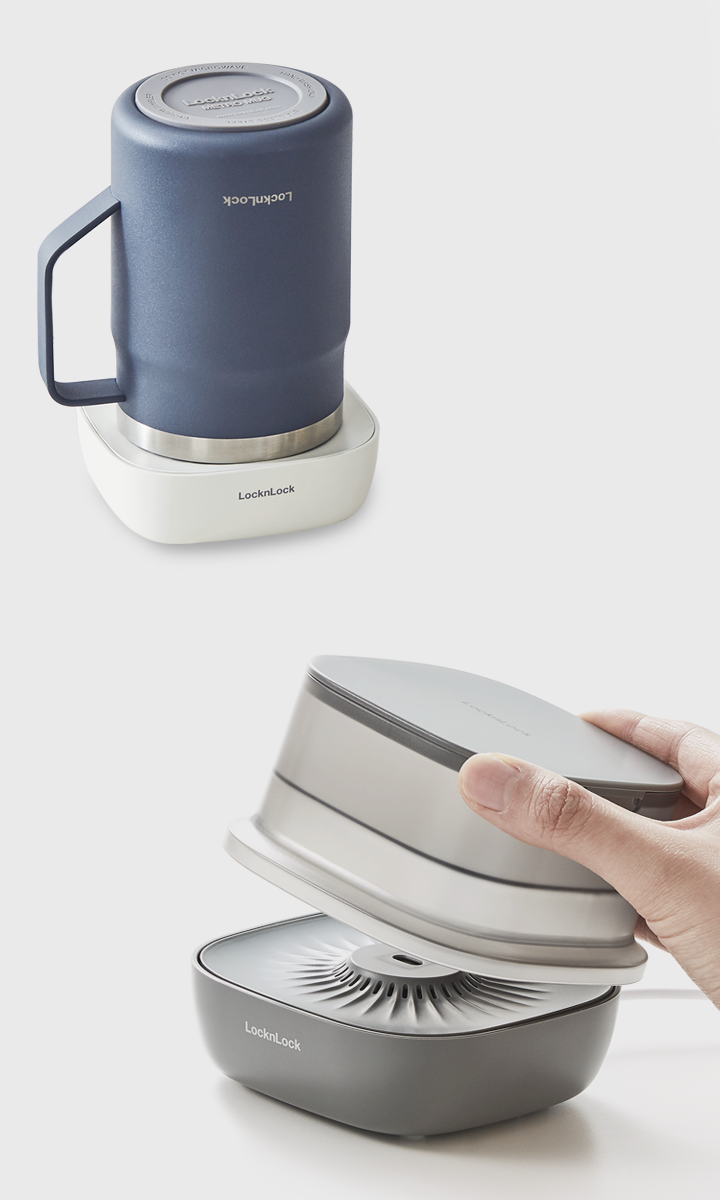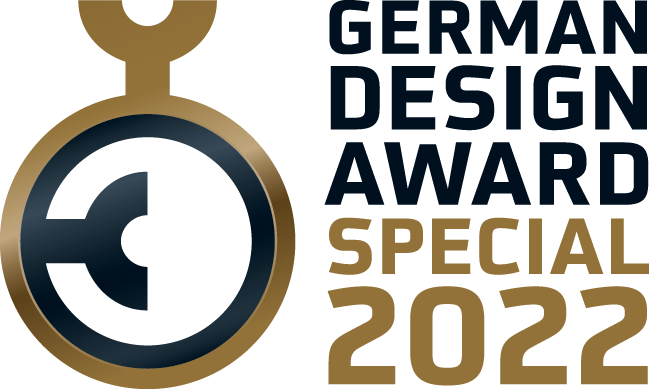 Tumbler Sterilization Dryer
2022 German Design Award(Special)
Design Story
Tumbler Sterilization Dryer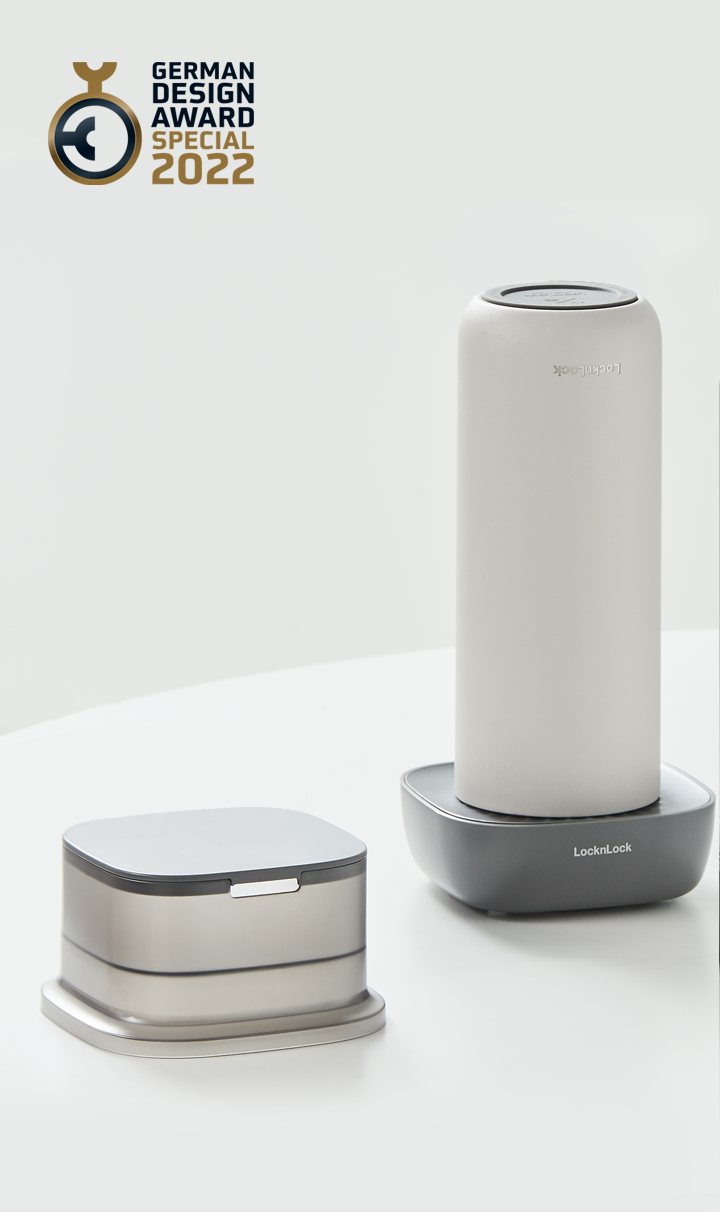 The compact and portable Tumbler Sanitizer Dryer cleanses your tumbler. The sanitizing function utilizes UV-C LED light to actively eliminate virus DNA. The air drying function heavily removes bacteria. The sanitizing and drying functions begin as soon as you place your bottle upon the Tumbler Sanitizer Dryer. Every 20 minutes, LED lights indicate progress. The Tumbler Sanitizer Dryer also includes a multi-tray compartment that can sanitize items such as earphones, face mask, and makeup tools.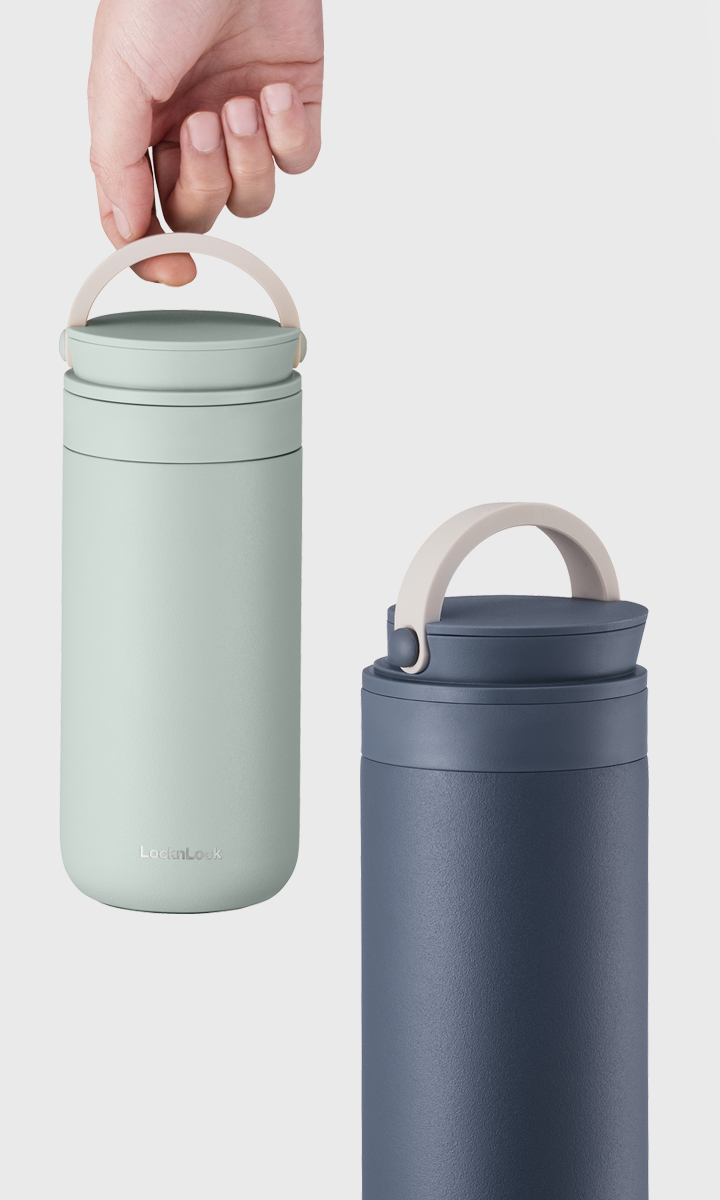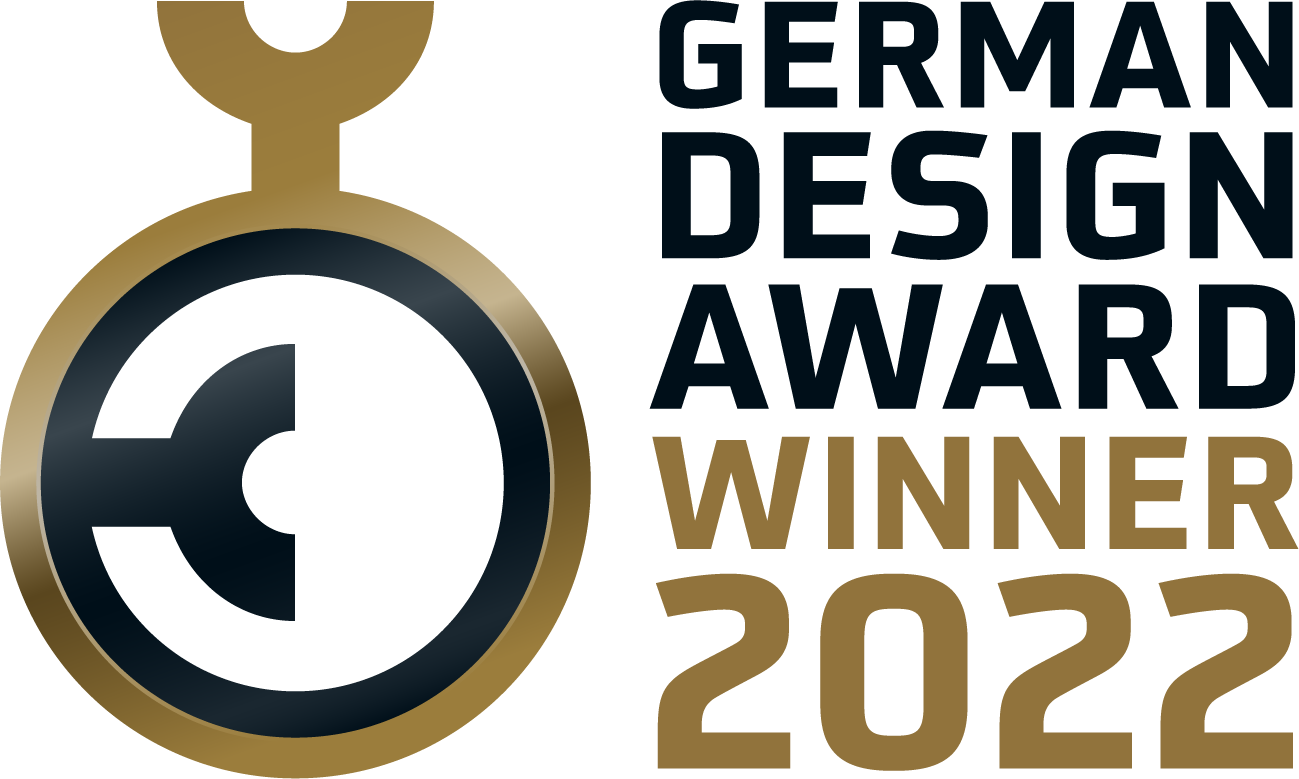 Metro 2way Tumbler
2022 German Design Award(Winner)
Design Story
Metro 2way Tumbler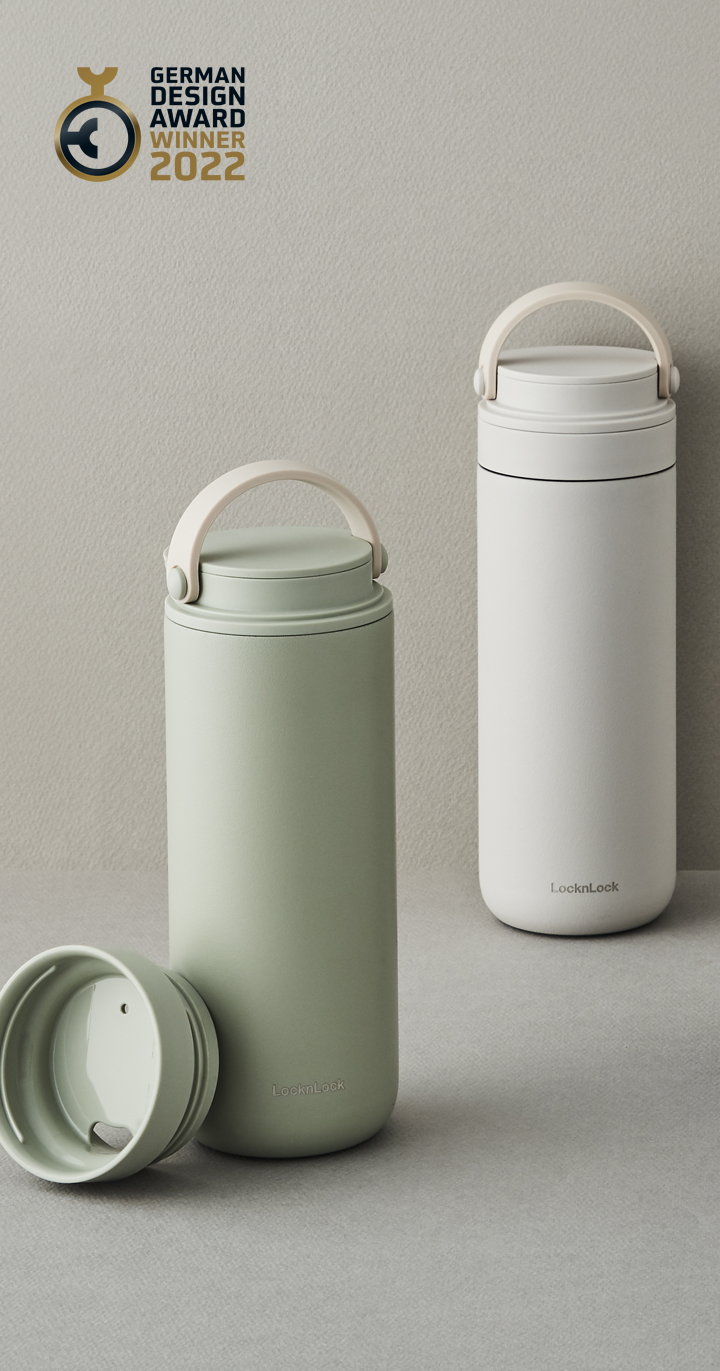 The Metro 2WAY Tumbler comes in three distinct sizes: 8 oz, 12 oz, and 16 oz. The airtight lid prevents leakage and comes attached with a handle for effortless travel and carry. The reverse tapered design of the lid prevents hand slippage while twisting the lid. The bottom of the tumbler houses a non-slip silicone pad that helps eliminate noise and slippage when the bottle is placed on a hard surface. Metro 2WAY Tumbler's dynamic, curved design of the body provides stability and comfort.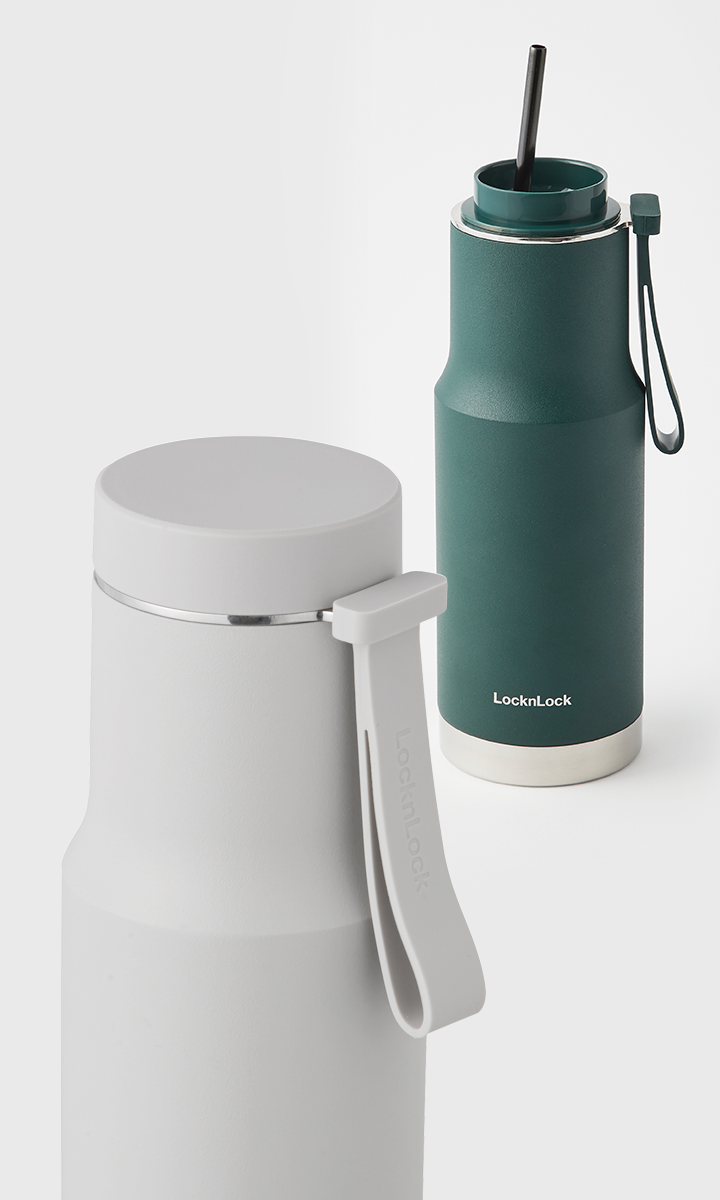 Edge Tumbler
2021 IF DESIGN AWARD
Design Story
Edge Tumbler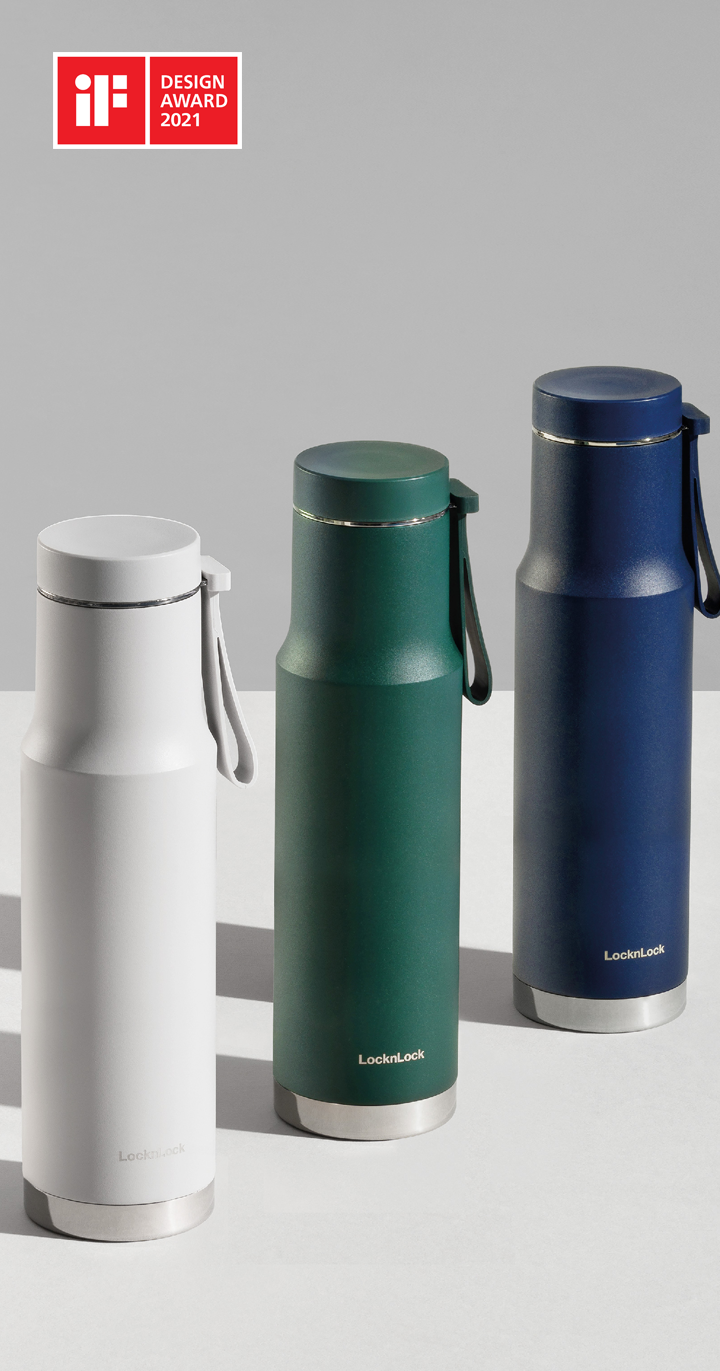 Edge's innovative double spout provides users with two spout options, one narrow and one wide spout, the latter which accommodates ice cubes. Just below the inside of the bottle is a dual purposed strainer that prevents ice from splashing out when the user is drinking from the bottle as well as it serves as a tea strainer. The integrated handle provides a comfortable grip to carry the bottle.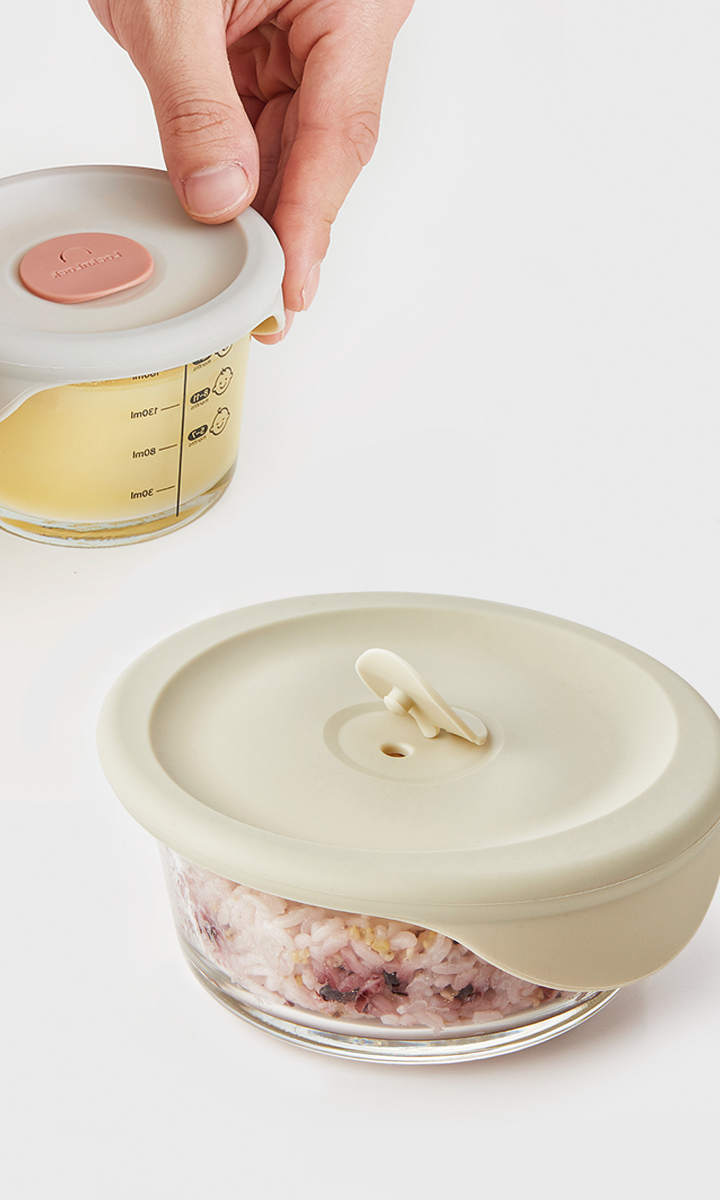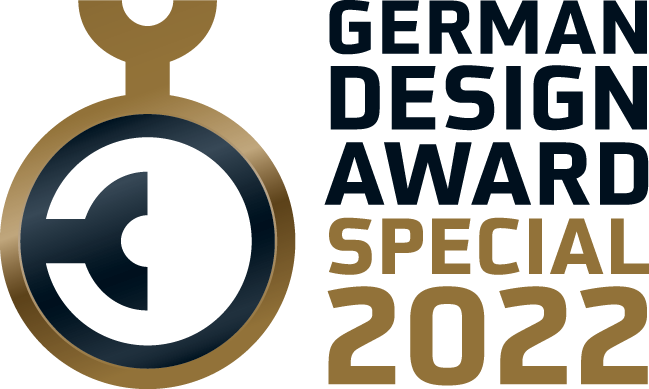 Ready To Cook Container
2022 German Design Award(Special) 2021 German Red Dot Design Award(winner)
Design Story
Ready To Cook Container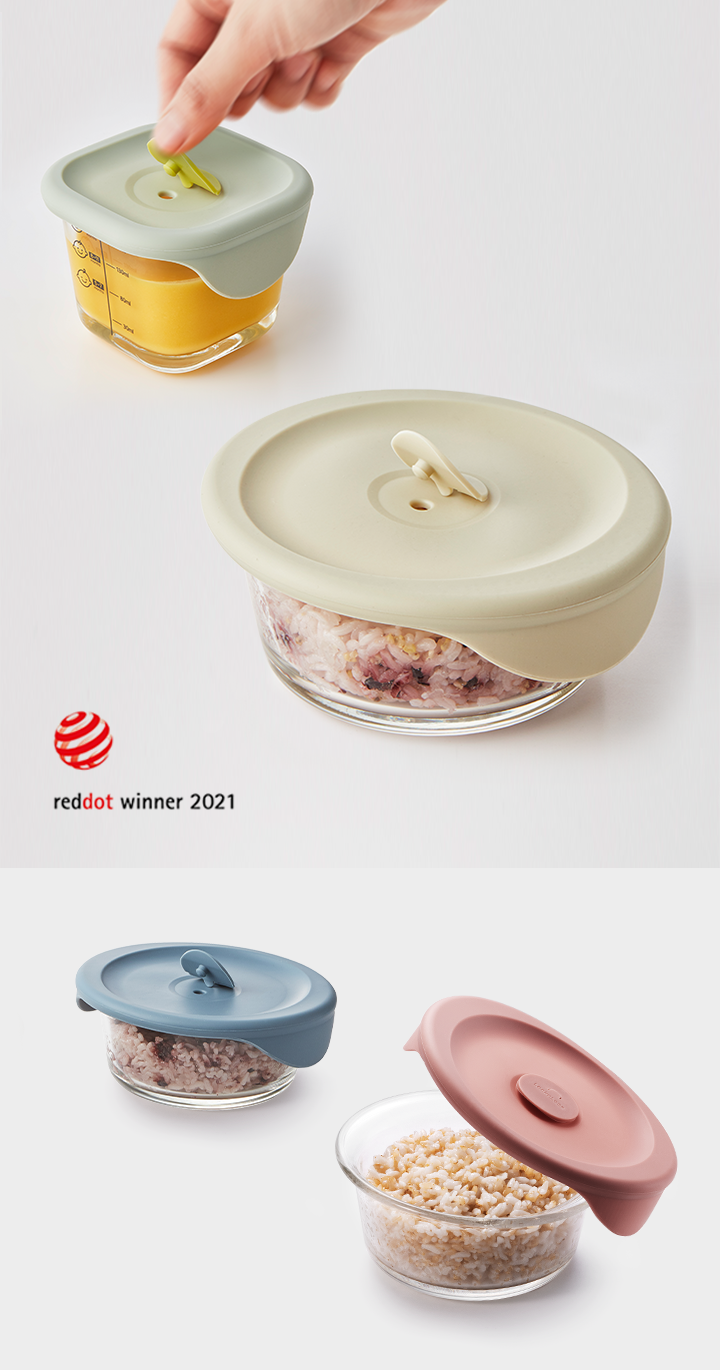 The 'Ready To Eat Container' is available in both Adult and Baby series. The combination of glass body with silicone cap reflects modern lifestyle through a simple and practical design. 'Ready To Eat Container' may be placed inside the freezer, microwave, oven, dishwasher, and boiling water. The lid serves as handles and helps control the food's moisture through its steam hole. Baby containers include measurement markings to serve as guides for accurate food portioning for your infant.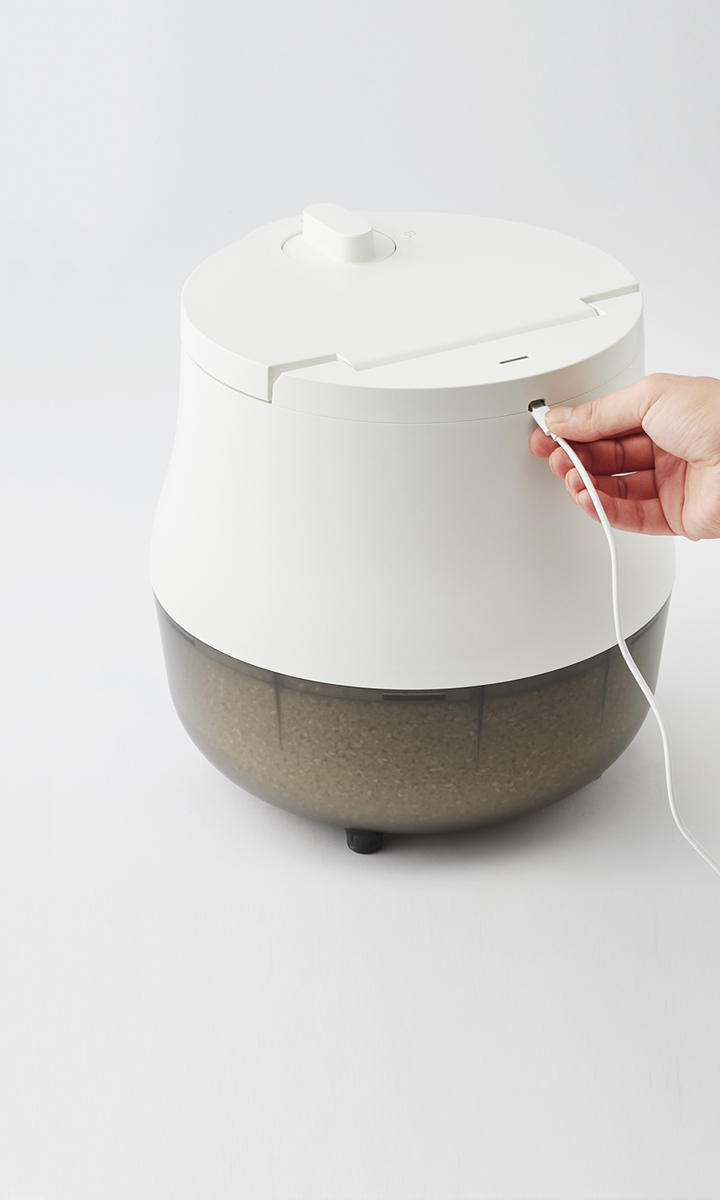 Vaccum Rice Bucket
2021 German Design Award (Winner)
Design Story
Vaccum Rice Bucket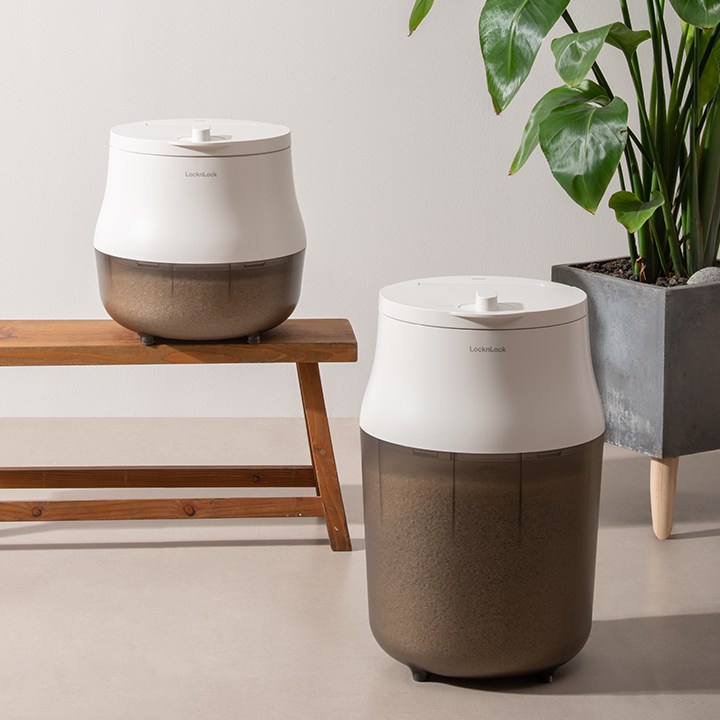 LocknLock's 20kpa vacuum pressure rice cooker comes with its unique hollow cylinder silicone technology that maximizes airtightness and keeps rice fresh. Cylinder shape is optimized for vacuum pressure while modern design makes most use of space efficiency. Ratio between upper and lower part of the cooker adds to design stability and offers a chic interior presentation. One-body pressure knob does not only come with a convenient grip but serves as a design highlight. Vacuum pressure sensor at the upper body keeps vacuum steady and automatically goes on when pressure drops to keep it at 20kpa. Rice is protected against oxidized decomposition and rice weevil is kept to minimum thanks to the vaccum pressure. The cooker is also a fit choice for storing rice grains and other food ingredients. UV-ray blocking translucent body keeps rice from drying and marker lets users check the amount. Wheels at the bottom makes it mobile, too.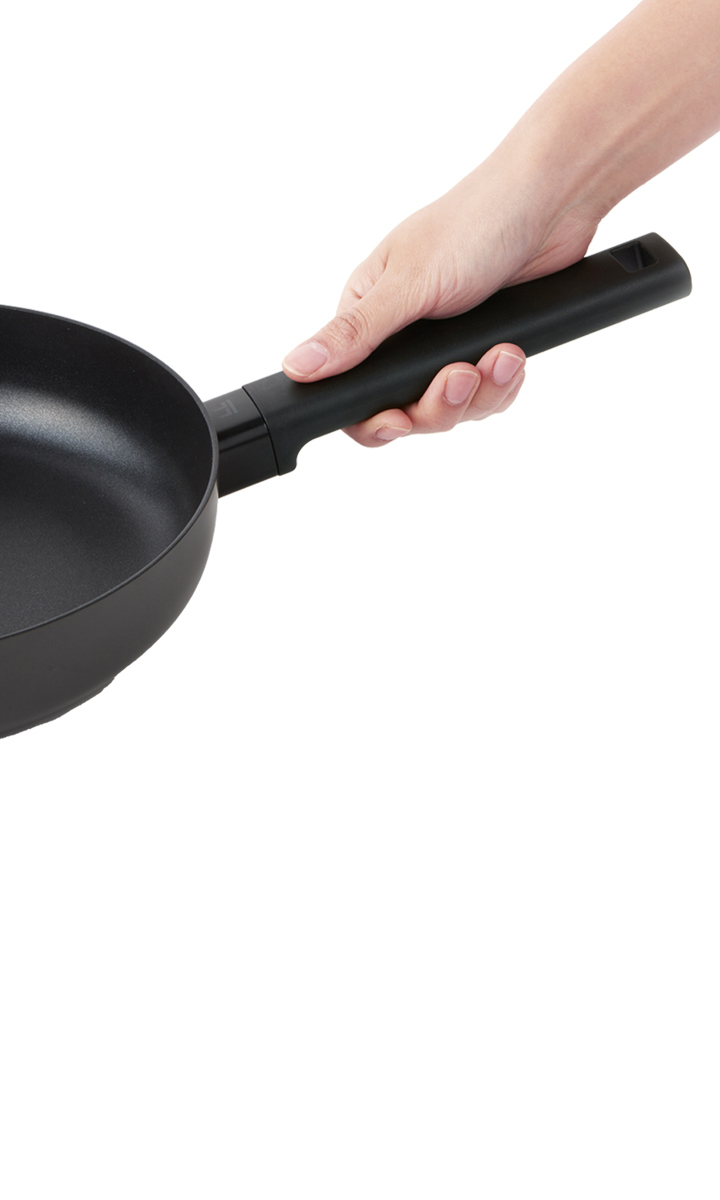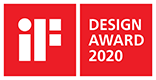 SOMA
2021 German Design Award(Winner)
2020 iF Design Award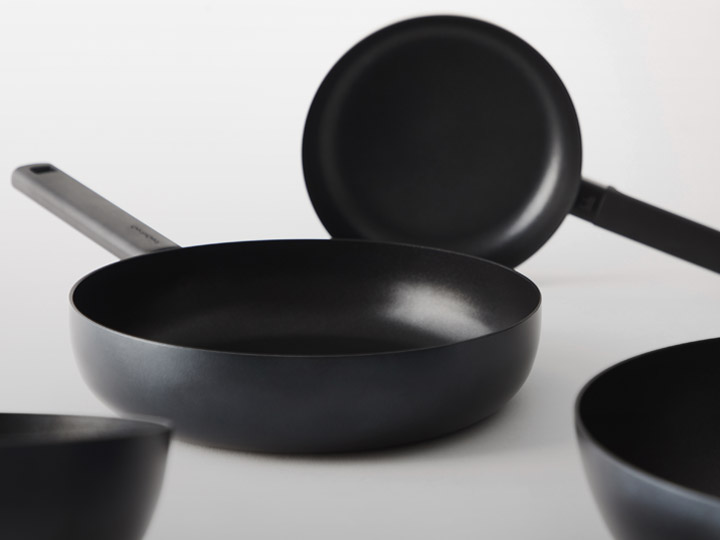 LocknLock's Soma cookware presents constrained design with straight lines and sides as design element for simplicity and modernity. 65mm fan height, which is higher than its peers, suits it for stir-fried recipes and soups. Wider bottom allows cooking for big plates faster than others thanks to high heat conductivity. Hard anodizing technique makes the product highly durable and titanium fluorine coating keeps food from sticking to the bottom. Handle is 95mm in circumference, which is an ergonomic design for users who are mostly women in their 40s and 50s to feel most comfortable with and the carving at the back side of the handle serves as an anti-slip function with secure hand grip.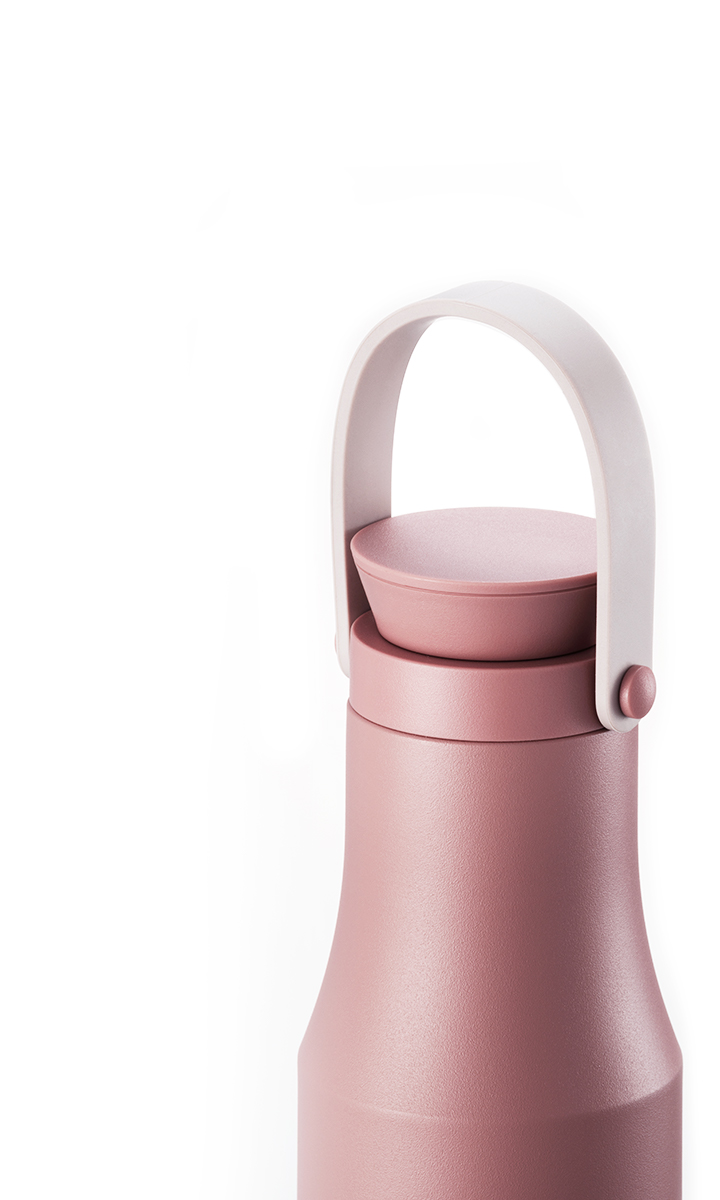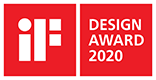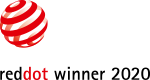 Metro Tumbler
2021 German Design Award (Winner)
2020 IDEA Design Award
2020 German Red Dot Design Award (Winner)
2020 iF Design Award
Design Story
Metro Tumbler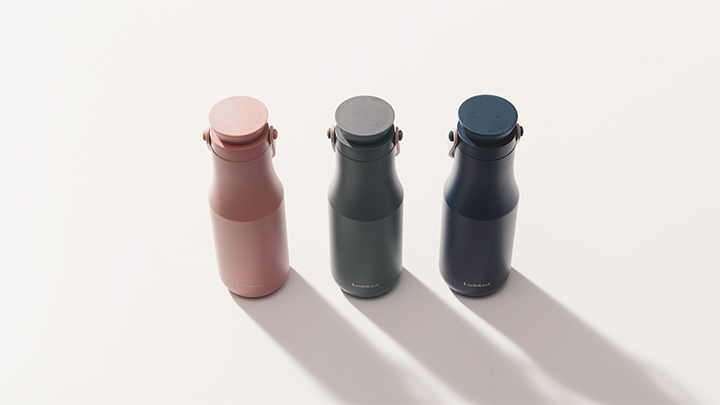 LocknLock's Metro tumbler is designed in simplicity to support urbanites' busy lifestyle while presenting sophisticated design functions. It is the output of collaboration with Daylight, the globally-renowned design consulting firm, with Scandinavian and contemporary style reflected by the Swedish designer. The concave-shaped upper body is designed ergonomically to hold the tumbler with ease and security. Silicone strap to make the tumbler portable is another design point that shows LocknLock's care for users in its design thinking.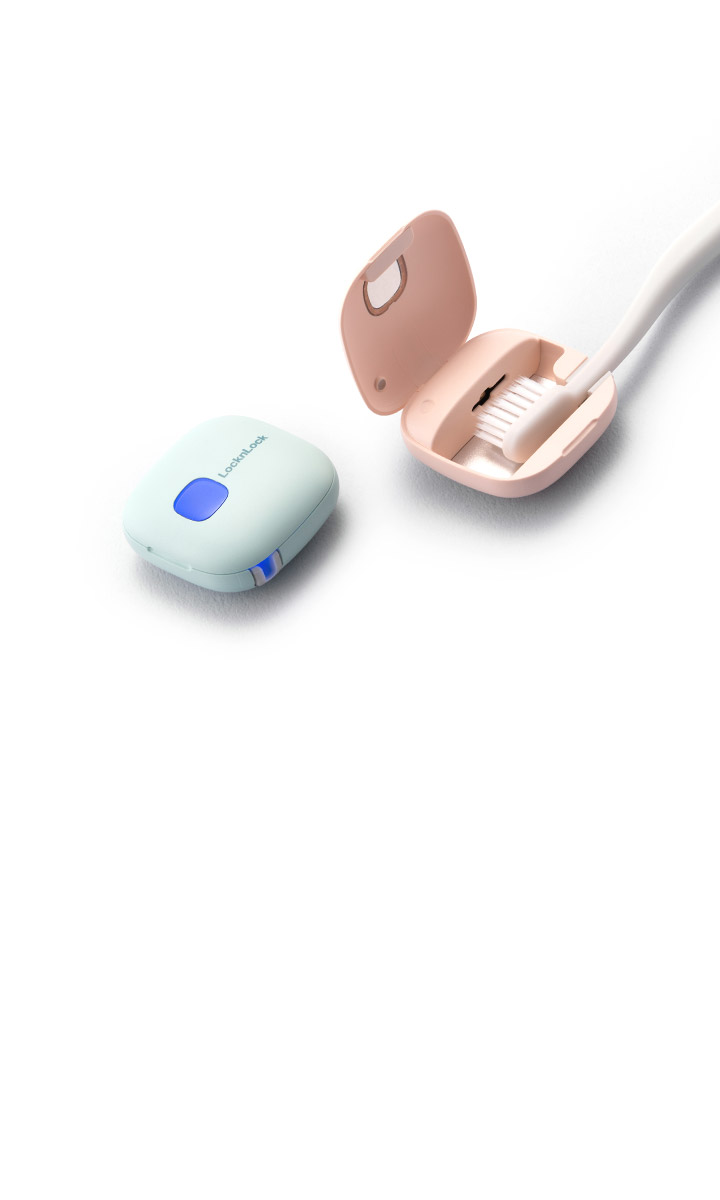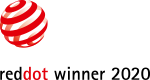 Toothbrush Sanitizer
2020 German Red Dot Design Award (Winner)
Design Story
Toothbrush Sanitizer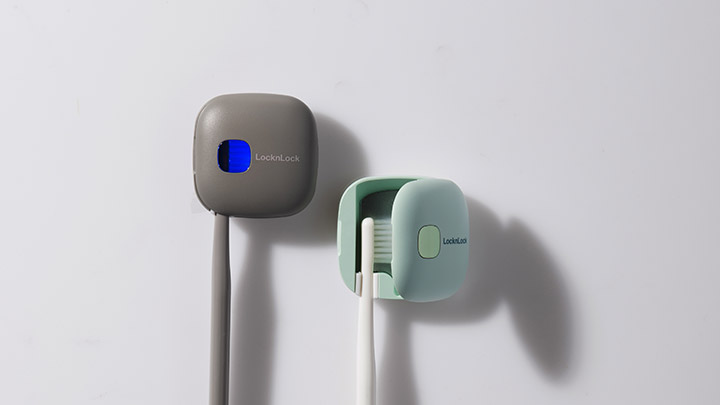 LocknLock toothbruth sanitizer is a mini appliance based on the motif from the appearance and function of a soap. The product is designed to reflect soap rounded by wear and tear and its function to sanitize toothbrush. Round edges and the fresh pastel color capture the eyes while the sleek texture feels like a soft soap. Small size makes it mobile and its trendy design reminiscent of an accessory can even make it a cute interior item in an office and other personal spaces and in the bathroom where it belongs. Magnet on the rear side and an extra magnet that comes with the sanitizer adds convenience to the product anywhere. The size fits one toothbrush and UV-C LED is activated when the lid closes to sanitize 99% of harmful germs. It is free of the risk of existing mercury lamp that could break. A small transparent window at the head lets users check sanitization in progress. LED automatically goes off when the lid is opened for user efficiency.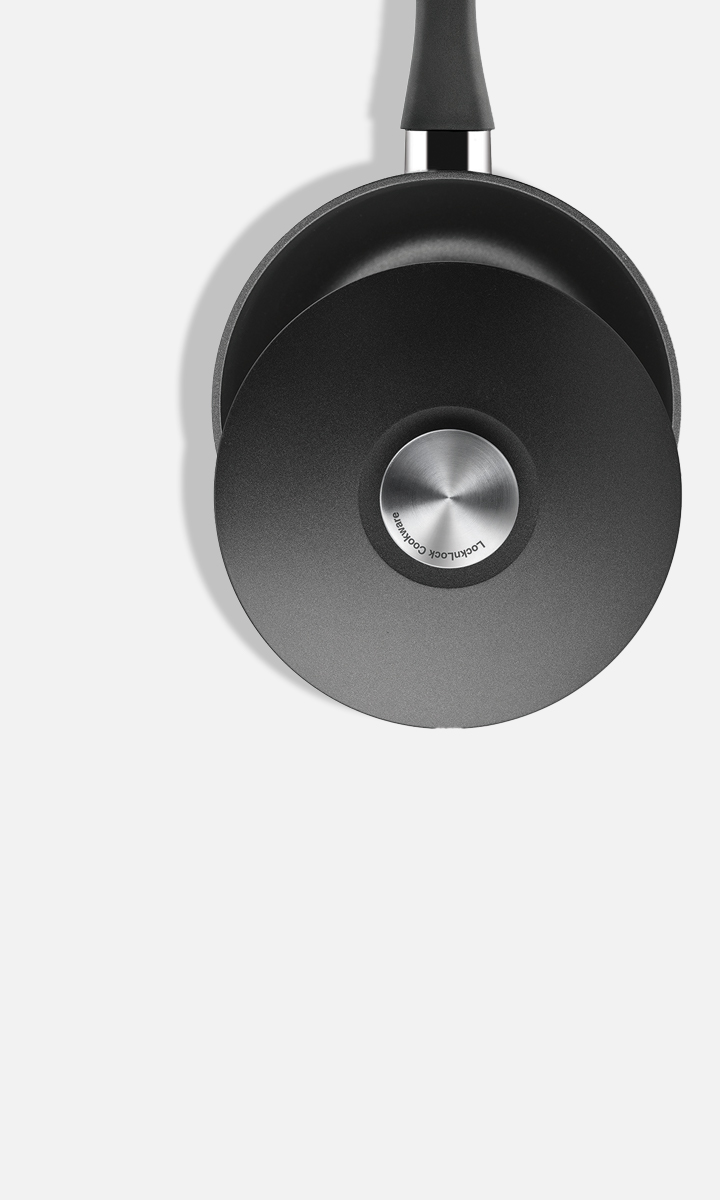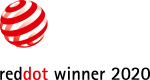 Wave cookware
2020 German Red Dot Design Award(winner)
Design Story
Wave cookware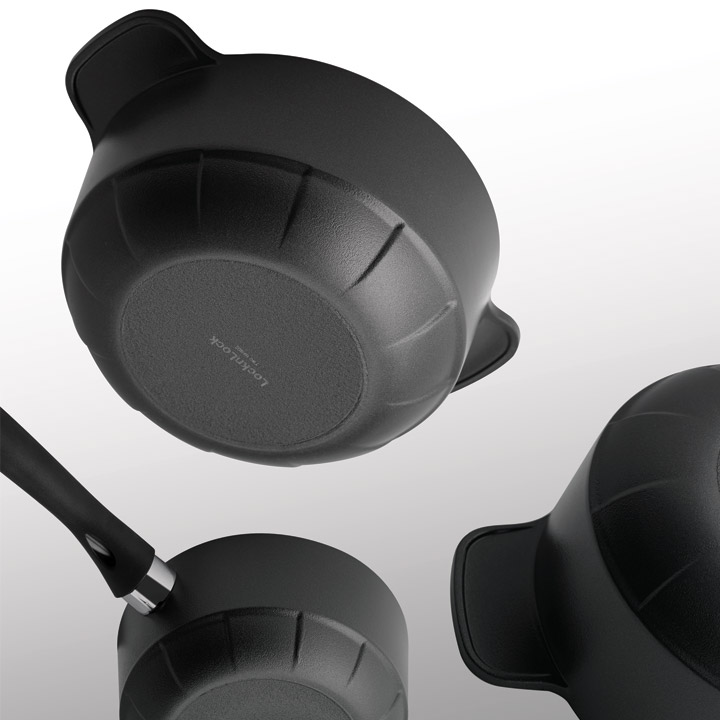 LocknLock's Wave cookware is a premium cookware presenting both elegant design and user convenience. The black interior and exterior is chic and stylish while delicate pearls add subtle gloss to the product. Constrained elegance and functional bottom design are particularly eye-catching. Sleek and simple design at the top and curved wing-shaped handle attached to the body creates a soft yet simple design. Lid handle's flat design lets users easily hold it with palm and stainless steel adds to its durability. The calm silver color is yet another design highlight. The lower body's concave-shaped design looks unique and goes well with the other elements of the product. Consistent curve reminiscent of a wave to the sides of the bottom is not only aesthetic but also practical. The design is optimized to ensure the cookware is evenly heated and to quickly make the food more savory without losing its rich taste. Inner side of the lid is designed with bumps to gather moisture that evaporates during cooking, which makes wave cookware a great choice for dry recipes.

Wave Airtight Container
2020 German Design Award, special award (Special Mention)
Design Story
Wave Airtight Container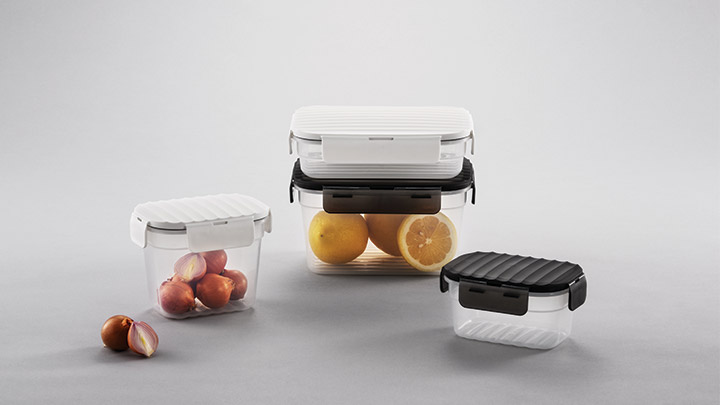 LocknLock's Wave Airtight Containers are optimized for small refrigerators. Wave-shaped lid and lower body of the container add style to the product that comes in simple white and black. In fact, the wave shape is not only a good design point but offers an anti-slip function by helping containers stack up one by one like a block without falling. This enables efficient use of space inside the refrigerator and keeps containers stacked up from falling when taking one out. They can be stacked up one by one when not in use, thus saving space. It also supports heat circulation to make the food more savory and tasty. It is resistant to both heat and cold from -20 ~ 120℃ and is highly airtight with its four-sided airtight locking system.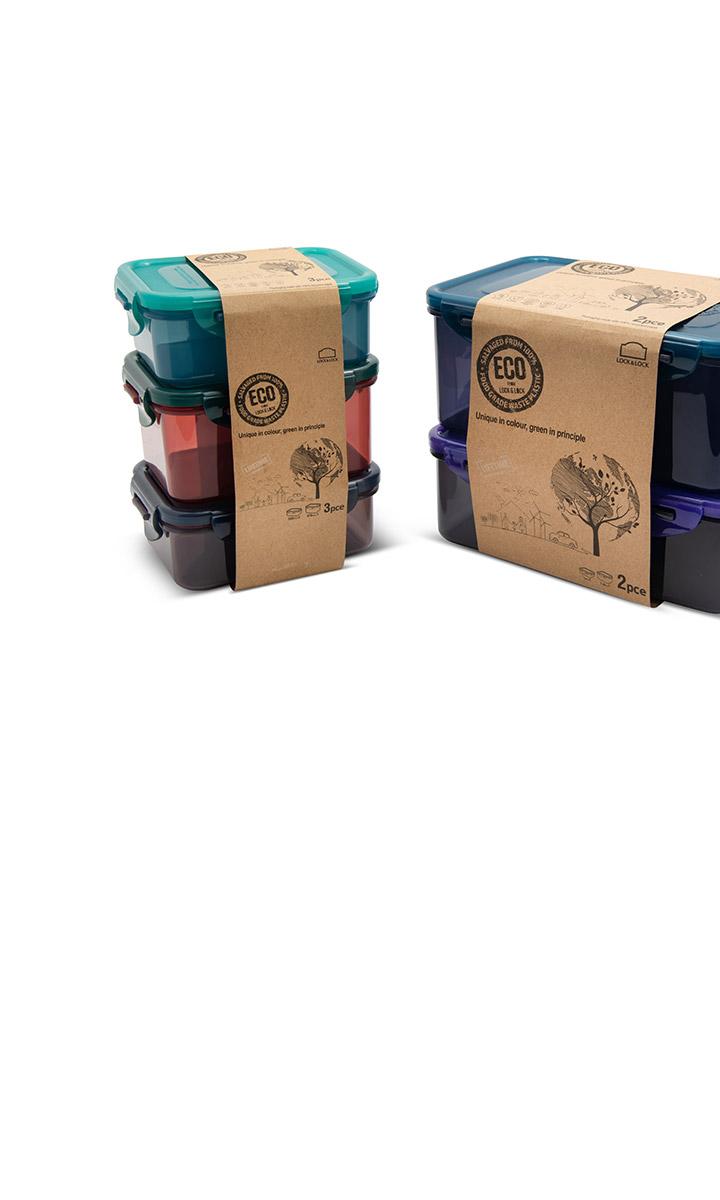 Eco Airtight Container
2020 German Design Award (Winner)
Design Story
Eco Airtight Container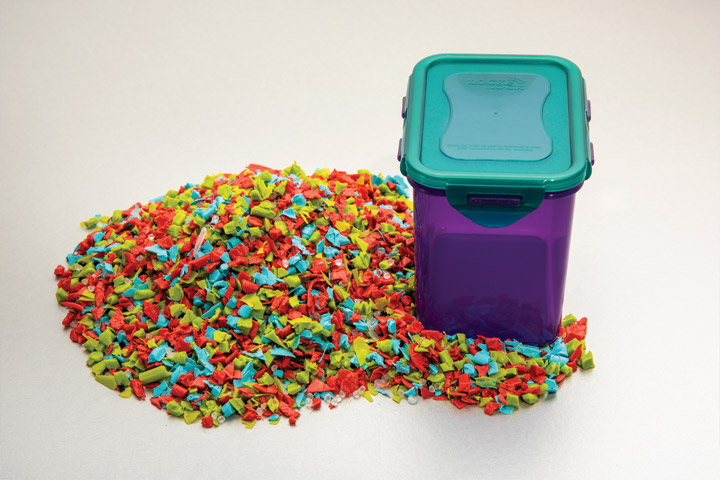 LocknLock Eco is an eco-friendly airtight container recycled from leftover polypropylene. A good case of transforming good-quality plastics that could have been a waste into a unique airtight container. It is made of 100% food-grade plastics and maintains uniform quality with LocknLock's other airtight containers for safe use. The patented four-sided airtight locking system ensures perfect airtightness for food and food ingredients to be preserved in good conditions. Also, it comes in various sizes and shapes for versatility. Mixture of leftover polypropylene pieces in different colors create one-and-only design just for you. Its value earned recognition in '2019 Kitchen Goods Innovation Award' and '2019 Home Goods Innovation Award'.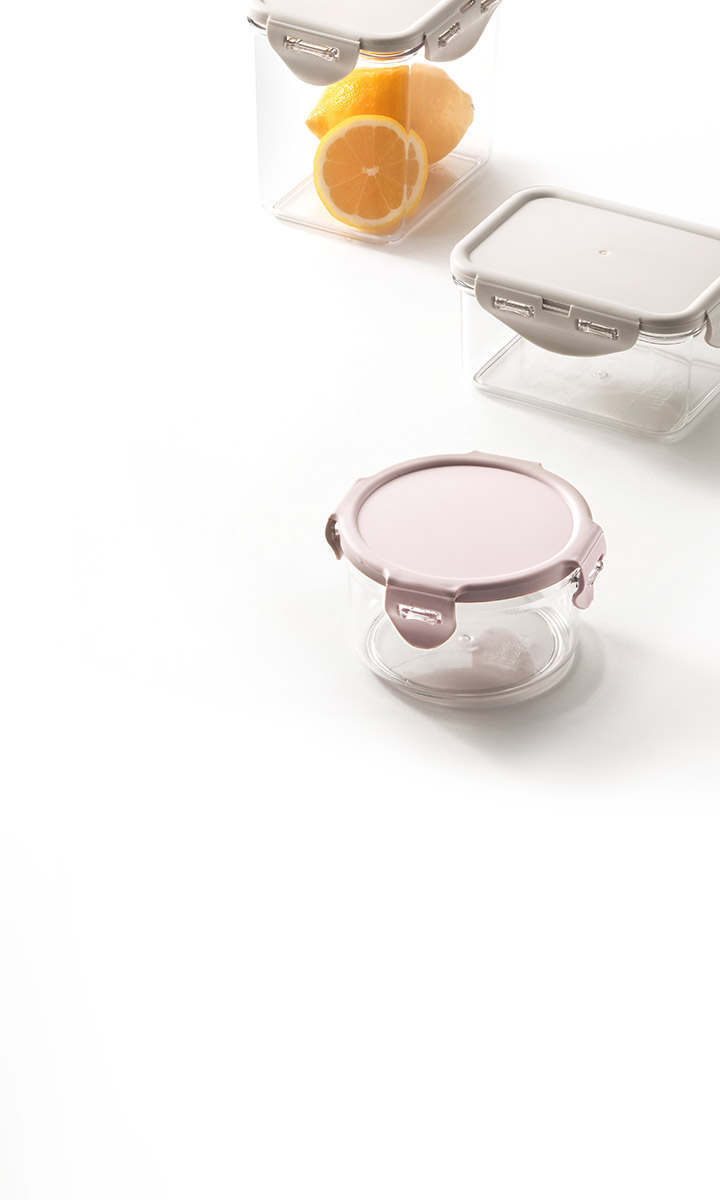 Bisfree Stackable
2020 German Design Award
Design Story
Bisfree Stackable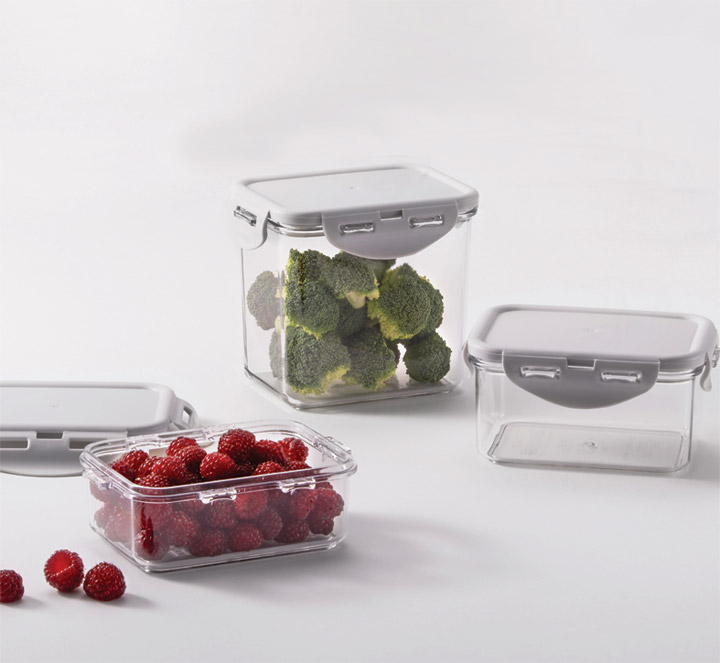 LocknLock's Bisfree stackables come in transparent body and monotone pastel, adding to a stylish interior point in both the kitchen and living spaces. Simple yet glamorous colors are a design highlight that is not only right for the kitchen but also as a design accessory on a coffee table, desk and vanity table. Lids are in different colors for quick visibility when they are stacked up one by one in the refrigerator. Rectangular-shaped containers are in calm light gray and square and circular-shaped ones are in the feel-good indie pink. Different colors can be alternately stacked for a good visual design. They are all transparent to check what is inside the container. It is made up of tritan, which is safe from bisphenol-A (BPA) and other hazards, and applies anti-bacterial silicone. Four-sided airtight locking system secures airtightness combined with high durability and resistance to heat.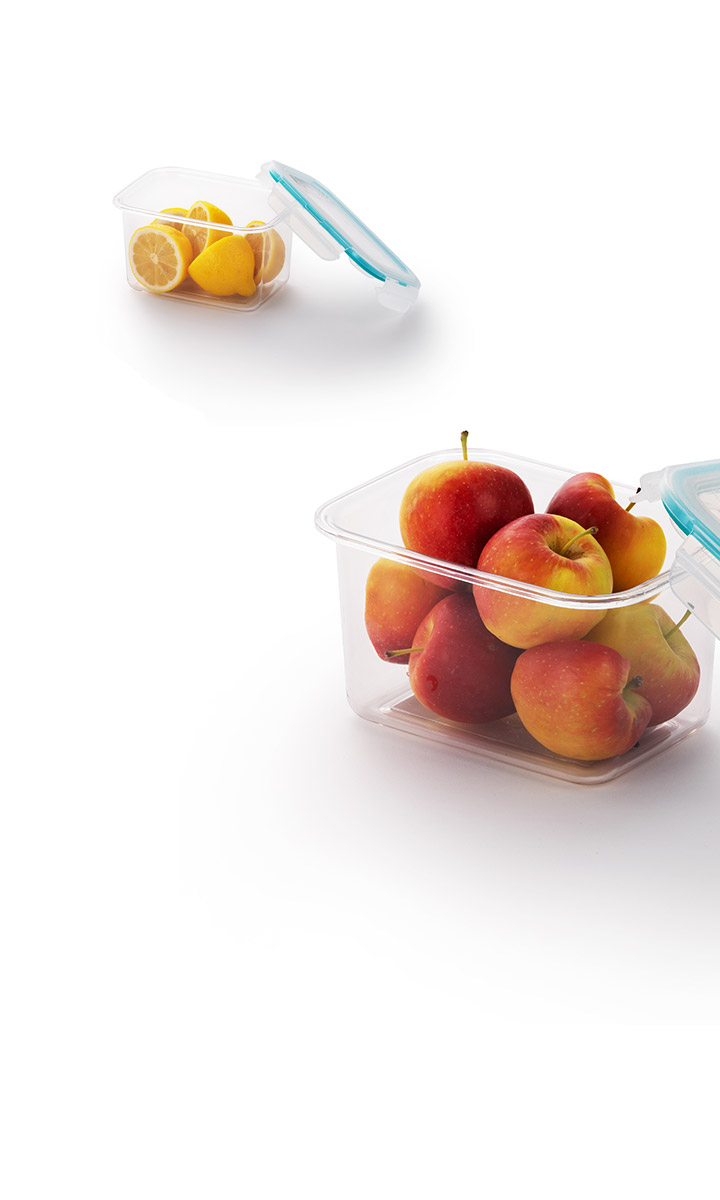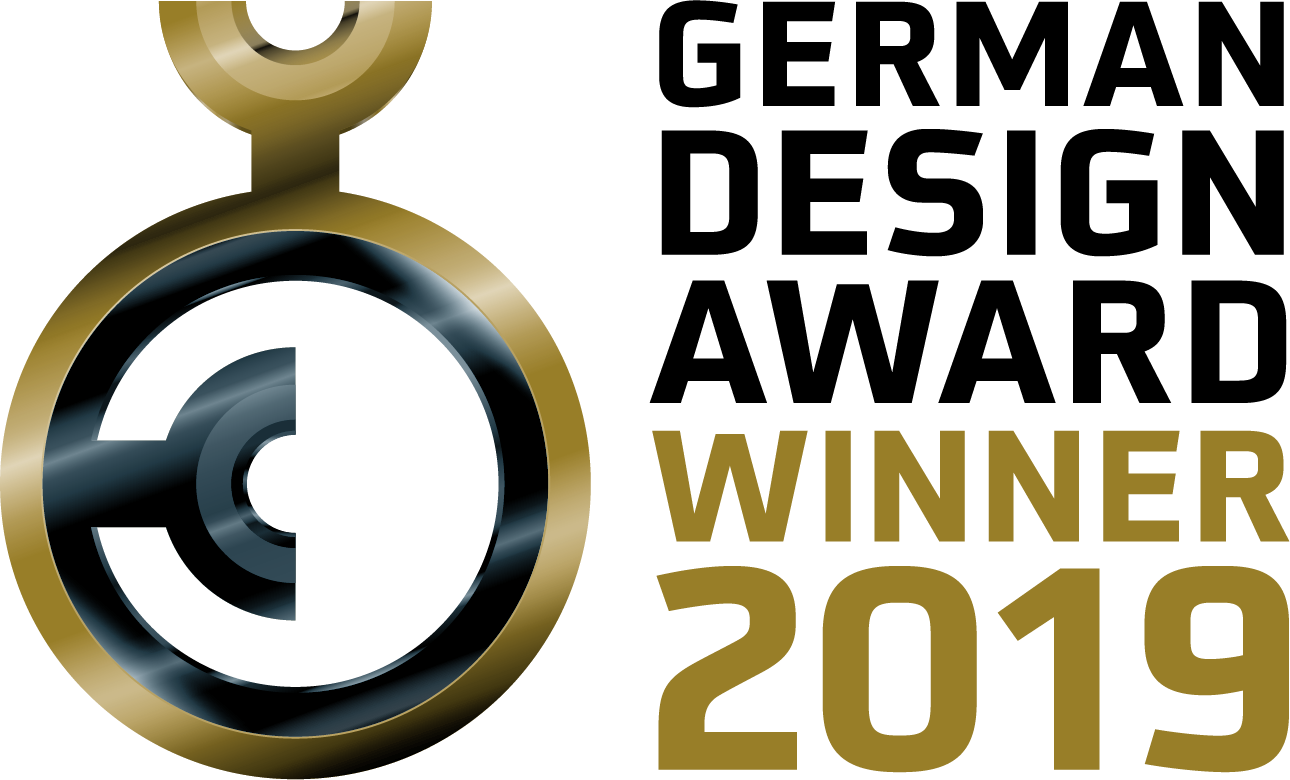 Bisfree TableTop
2019 German Design Award
Design Story
Bisfree TableTop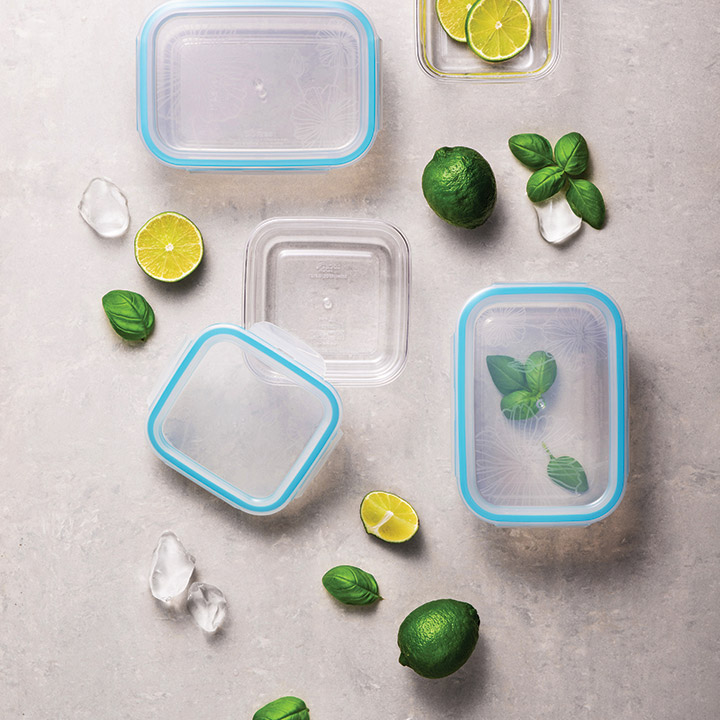 LocknLock's Bisfree table top is eye-catching with its elegant body and flower-patterned cap. The lock comes with a sleek design that looks slimmer than before. It is fit not only for storing food but for a table accessory. It is made of eco-friendly tritan, free of bisphenol-A (BPA), and the transparent body and lid helps users check its contents inside. It exceeded over 10B KRW in sales in the shortest period of time among all LocknLock airtight containers.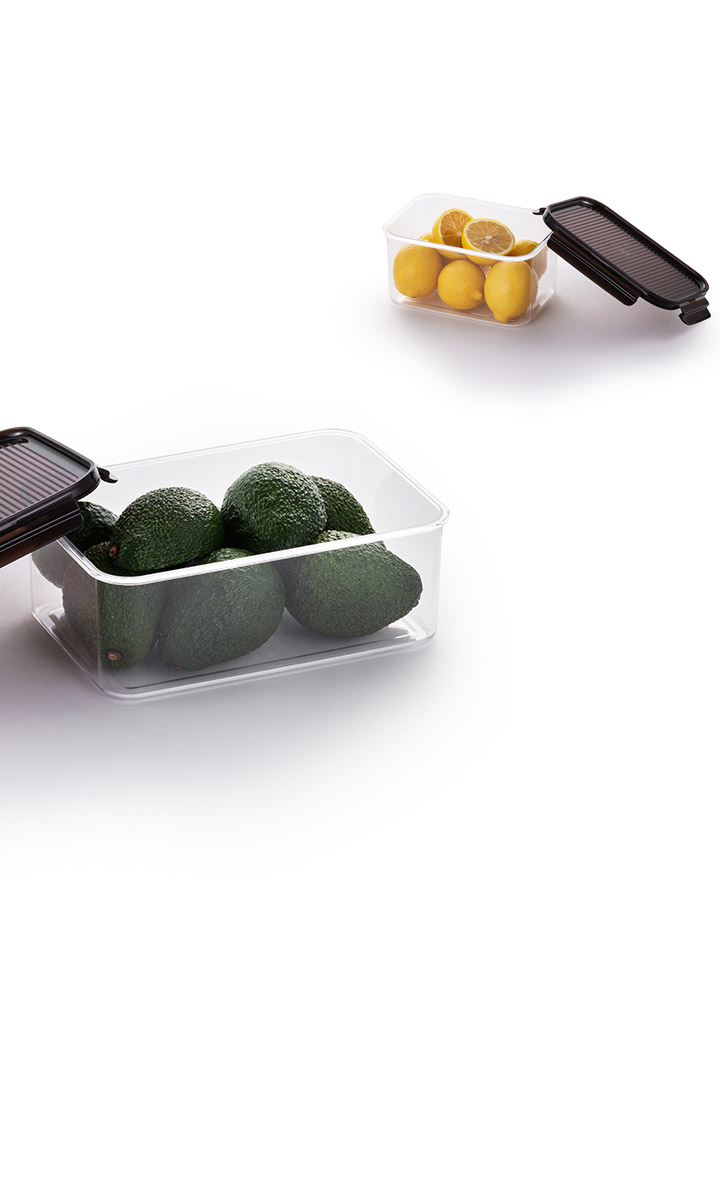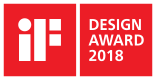 Bisfree Modular
2019 German Design Award, special award (Special Mention)
2018 IDEA Design Award
2018 iF Design Award
UK Mumii Family Awards 2018
Design Story
Bisfree Modular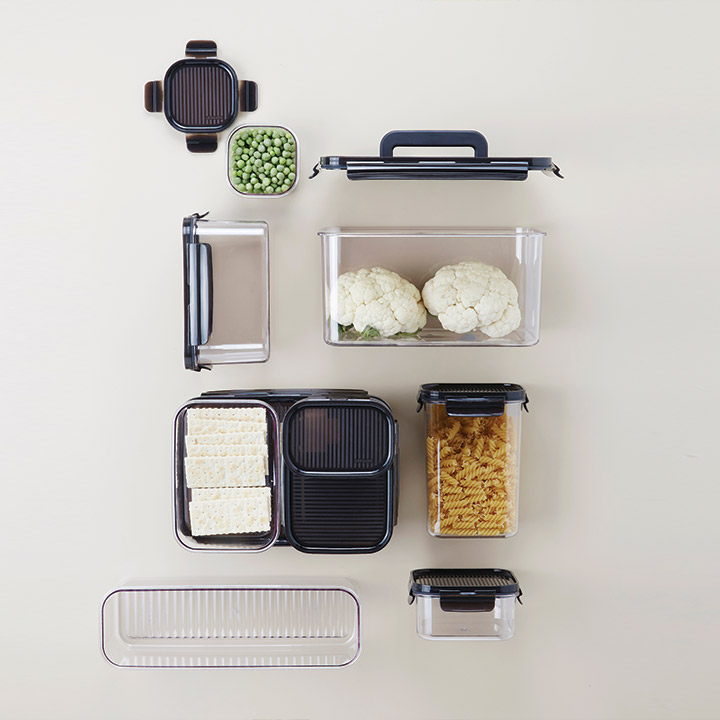 LocknLock Bisfree modular series is a module-type food storage container for efficient kitchen living. The block-like stackable container design aids efficient design utilization. The '6mm hidden cap' on the ends of the lid helps stacked containers from slipping and falling. Transparent body and modern brown color delivers chic and a sophisticated touch. The Bisfree modular series earned recognition in the world's top-three design awards; iF Design Award, IDEA and German Design Award.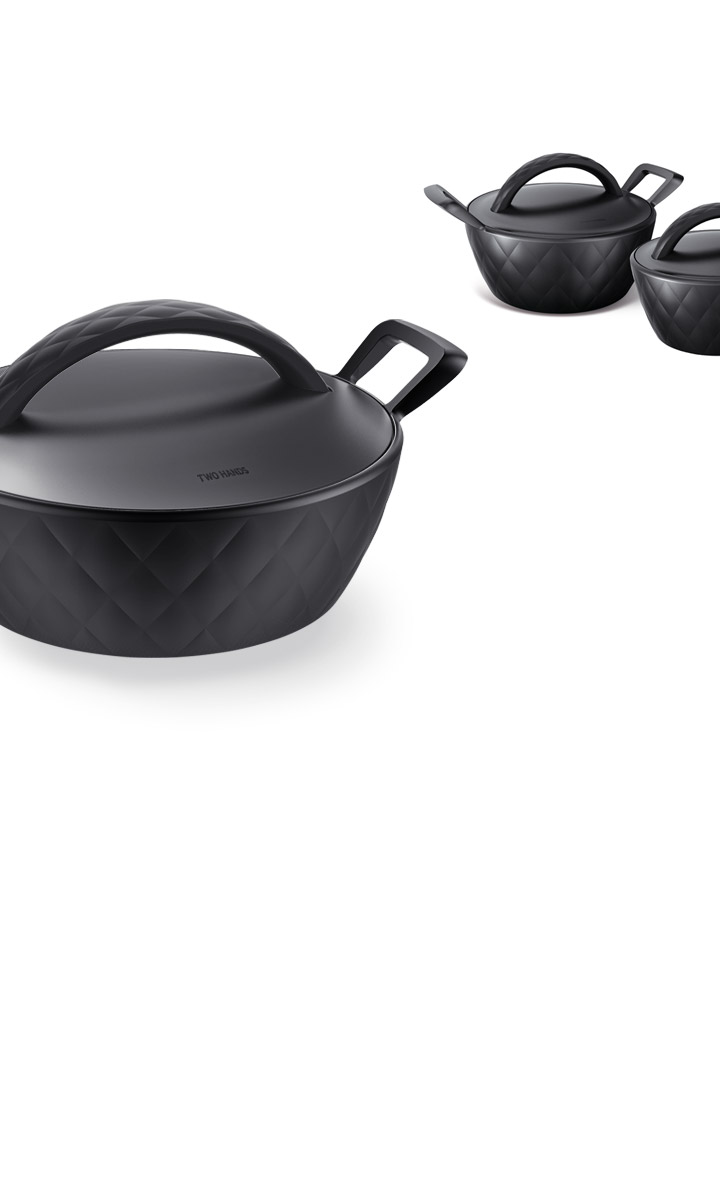 Salon de Objet
2020 German Design Award
Design Story
Salon de Objet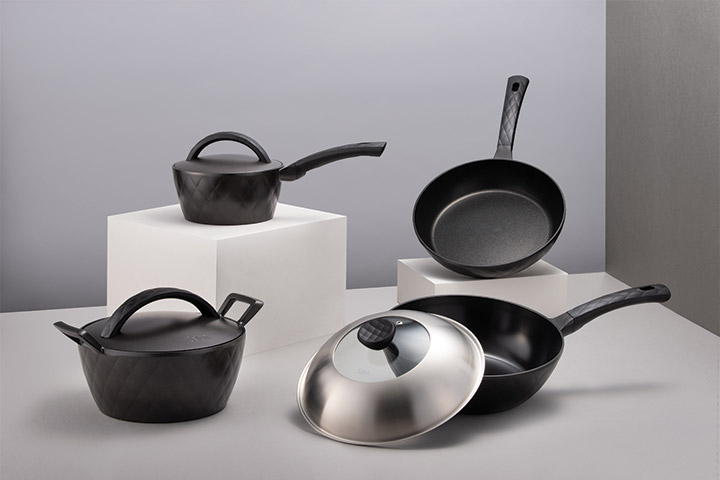 LocknLock Salon de Objet is a premium cookware made in a casting from lid to the body based on die casting. 5mm thick whole casting and heating method makes sure heat is evenly spread to the food to deliver its uppermost taste and flavor. The black-colored delicate gloss, simple curves and modern design leave the kitchen interior looking elegant. Quilting pattern on the body and handle are reminiscent of high-quality handmade leather goods. It won an award at the design category in 2014 German Red Dot Design Award. Hard anodizing and ceramic coating that hardens the surface makes it safe to use for everyone.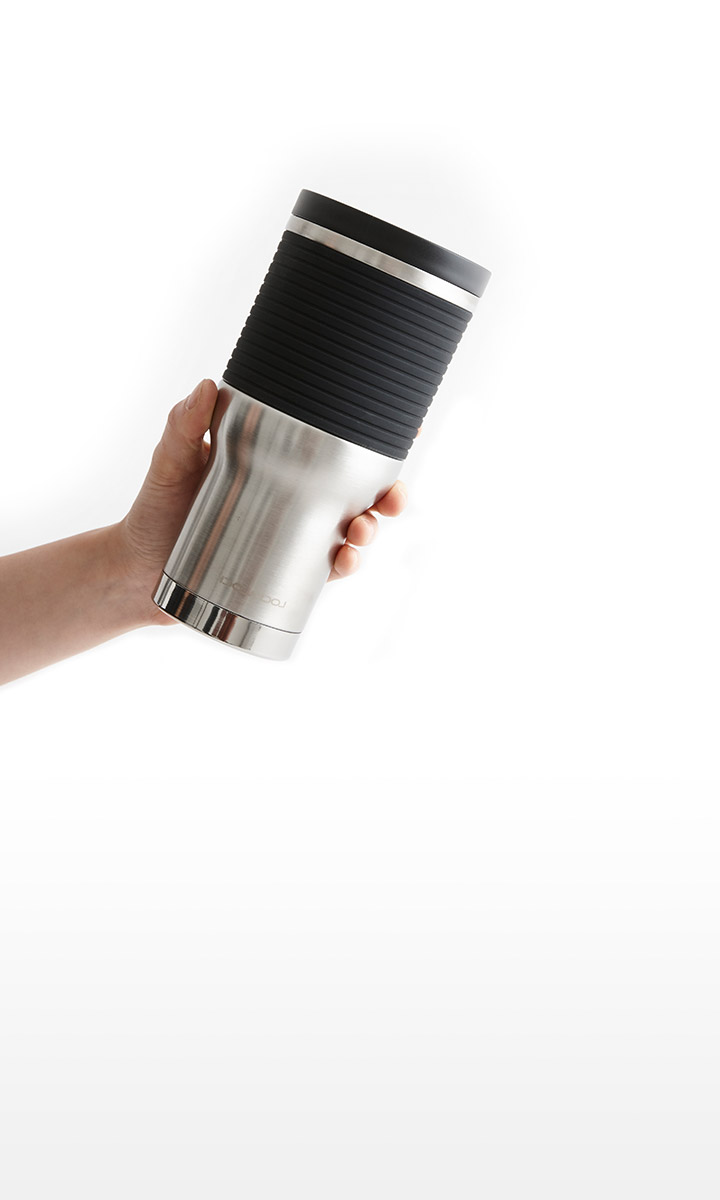 Cylinder Tumbler
2019 German Design Award, special award (Special Mention)
2018 German Red Dot Design Award (Winner)
Design Story
Cylinder Tumbler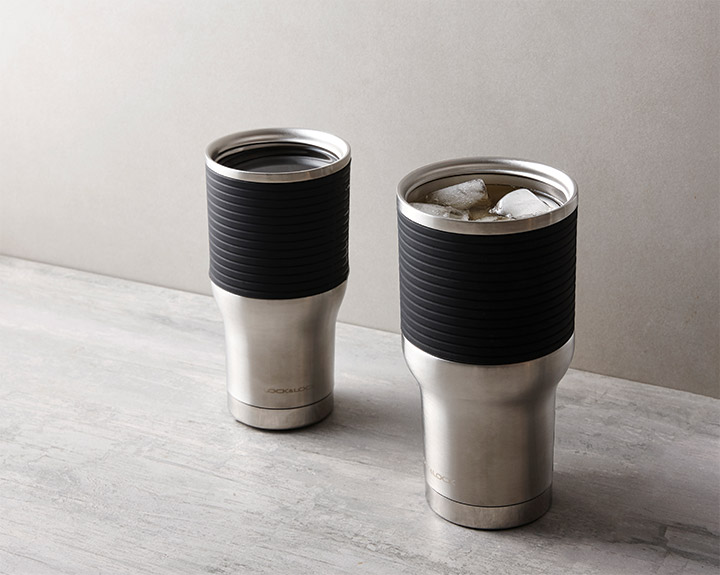 LocknLock Cylinder Tumbler is designed based on the motif from cylinder, which symbolizes a powerful car. The masculinity combined with a soft body line appeal to both men and women. Black silicone pad coated on the silver body embodies a car engine cylinder, which serves as a design point, and prevents slipping at the same time. It comes in 'tumbler type' and 'bottle type'. Tumbler type's one-touch button helps users easily open and close the tumbler while driving. Silicone pad on the upper body lets user pull it out easily from the cupholder in the car. Bottle type is a slim-shaped water bottom that rightly fits in a handbag. Airtight hook-type lid and silicone pad for better grip at lower body helps users carry them safely and with added convenience when outdoors. All types are made of high-quality stainless steel 304 that is durable and hygienic while the interior is coated with special bronze to keep the beverage either hot or cold.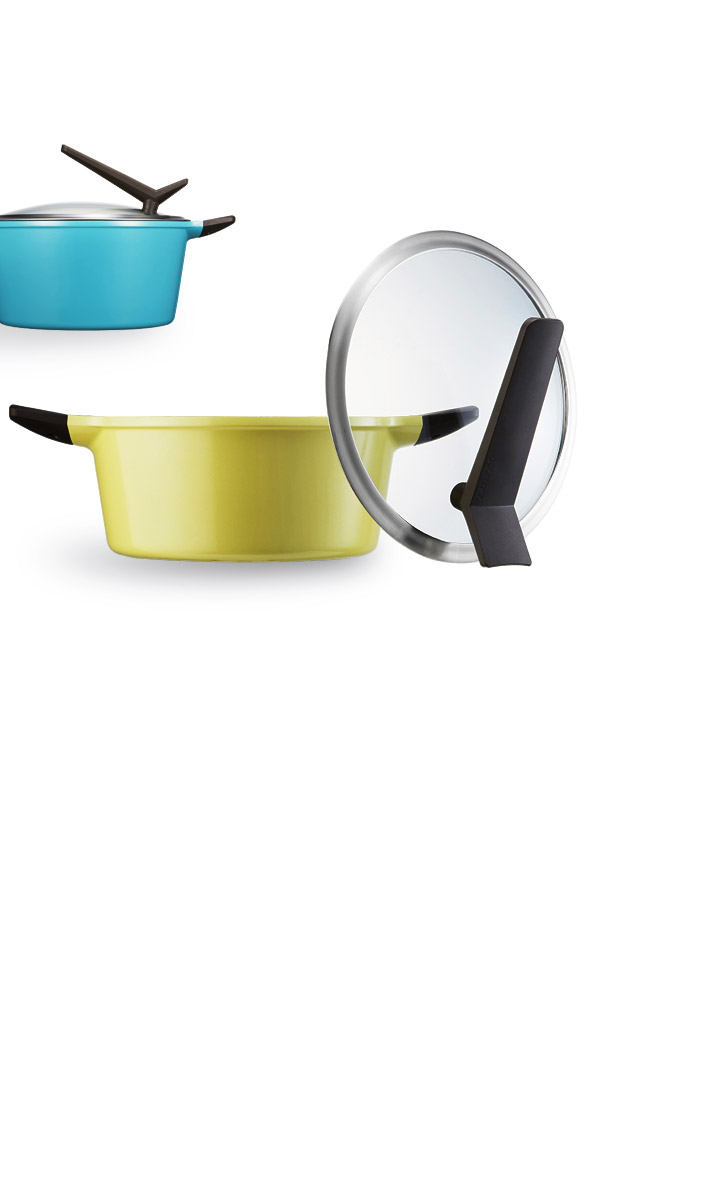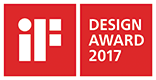 Buzz
2017 German Red Dot Design Award (Winner)
2017 iF Design Award (Winner)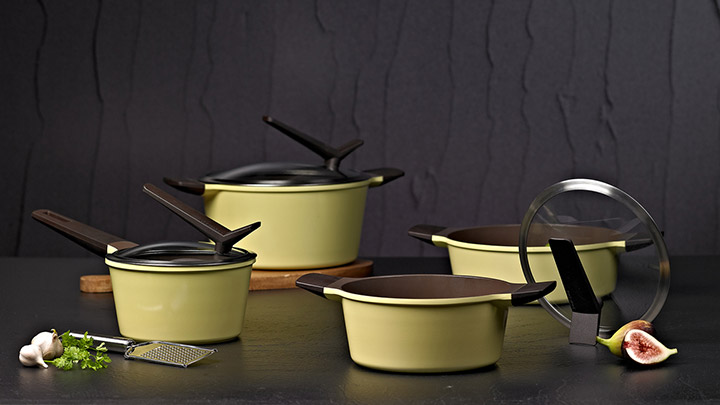 LocknLock Buzz is a cookware that adds style to your kitchen with uniquely elegant design and feel-good colors. Body colored in the lime green and blue bird that are reminiscent of nature combined with the hardness of a bird's beak and handle associated with the image of an elegant bird wings are not only healing points but also add virility as well as warmth to the kitchen. The durable yet slim handle offers great grip power, which can be used with convenience. Users can check the contents inside through the transparent and hard tempered glass lid. The body is made of aluminum and eco-friendly ceramic coating. Hard anodizing process allows for absolute durability and resistance against abrasion and corrosion.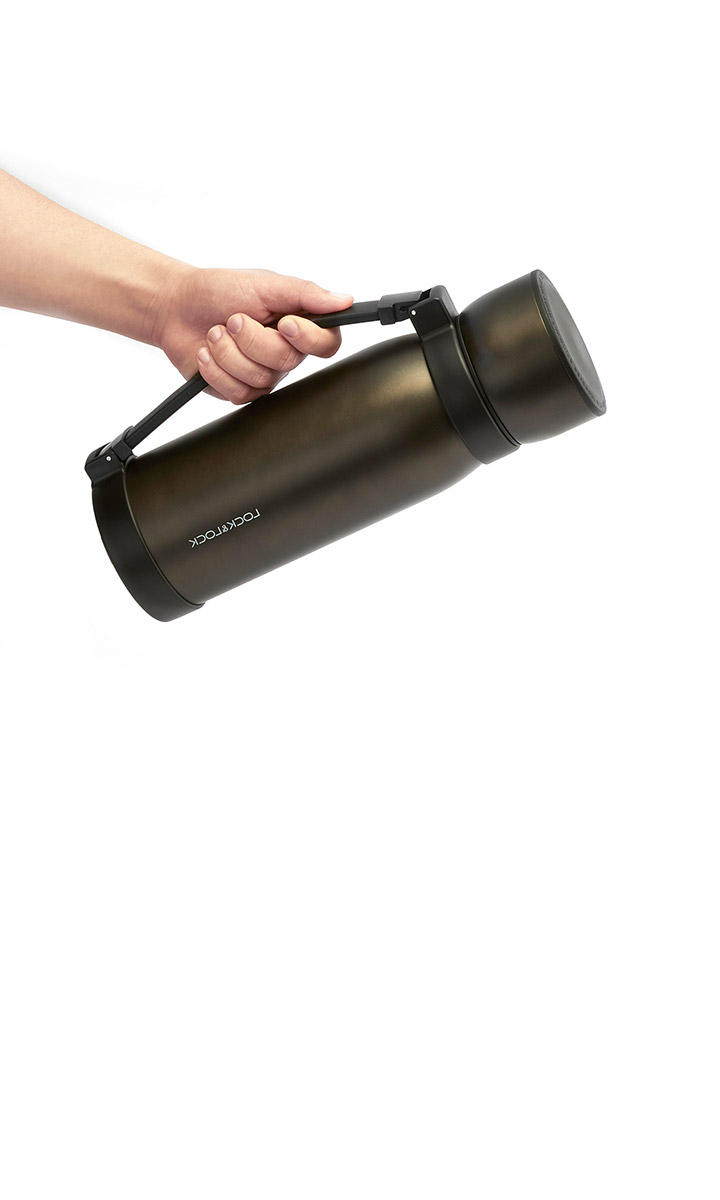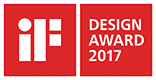 Metal Malta Thermo
2017 iF Design Award (Winner)
Design Story
Metal Malta Thermo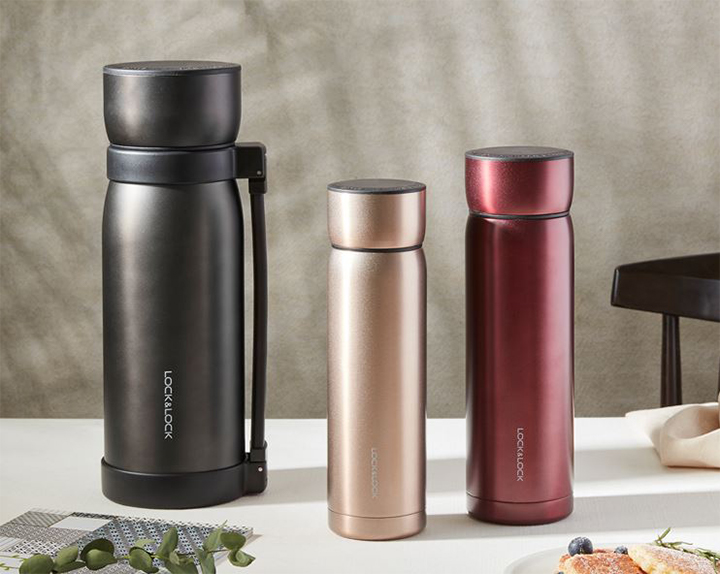 LocknLock's Metal Malta Thermo comes in a unique masculine design shape with a motif from a mortar. The silver and black colors amplify masculinity, capturing a modern and classy appearance. The slim design is appealing and eye-catching. The lid's flat front lets it securely sit on the table when the thermos is full. Silicone handle fixed to the body is soft to the touch. Both the interior and exterior is made of the high-quality STS304 for higher durability and cleanliness while copper coating on the inside keeps internal radiant heat from cooling down to deliver utmost warmth.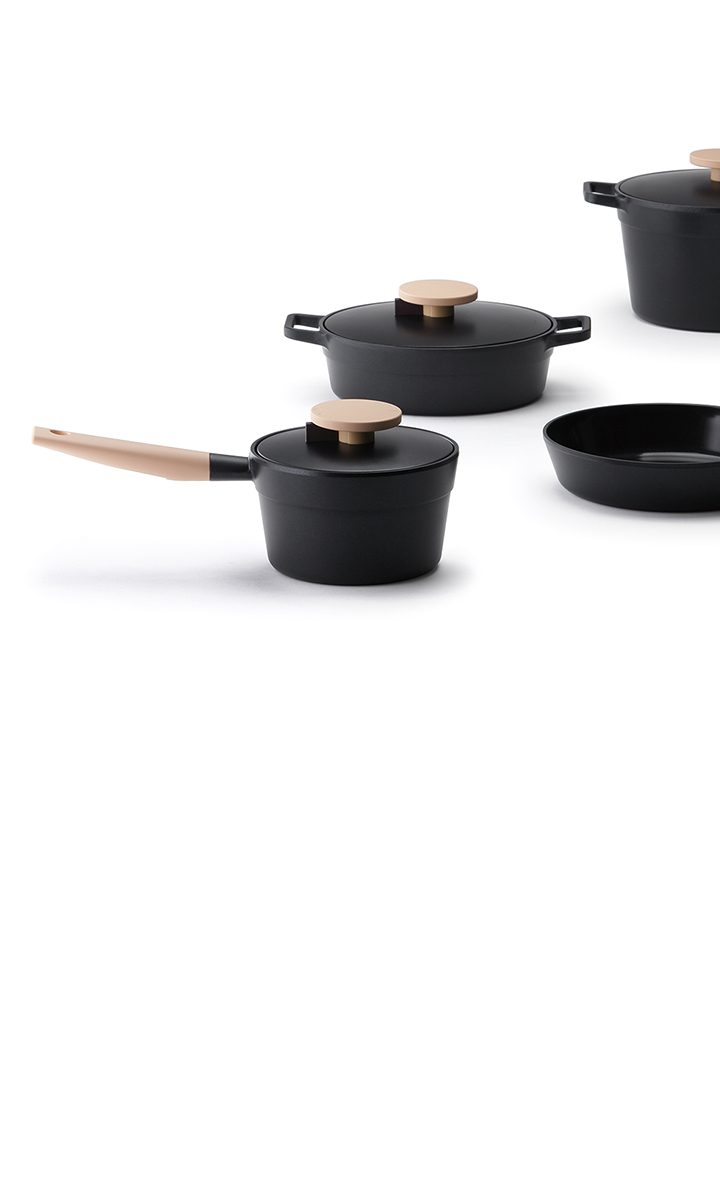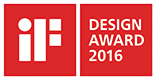 Minimal
2017 German Design Award (Winner)
2016 iF Design Award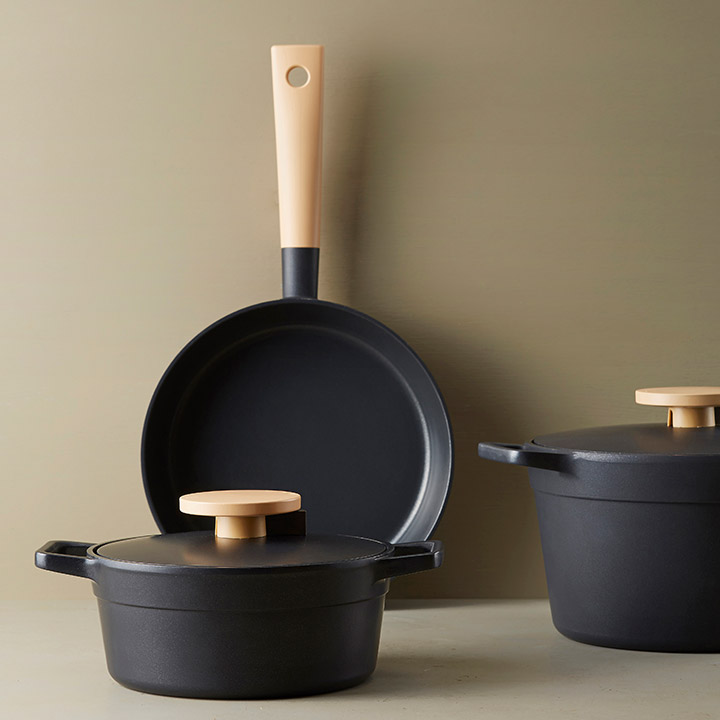 LocknLock's Minimal cookware comes with a knob and a handle boasting a unique design on a simple body. Non-glossy matte black combined with wood-tone knob and handle create a slender appearance. Three-step steam-controllable knob makes steam cooking possible, too. Steam controller attached to the lid knob helps control steam release in three steps to make it a great choice not only for soup and stew but also for steamed dish as well. The body is made of premium whole casting, which superbly preserves heat and the ingredients' unique tastes and flavors. Hard anodizing treatment reinforces the strength of the aluminum, allowing for durability and long-term use.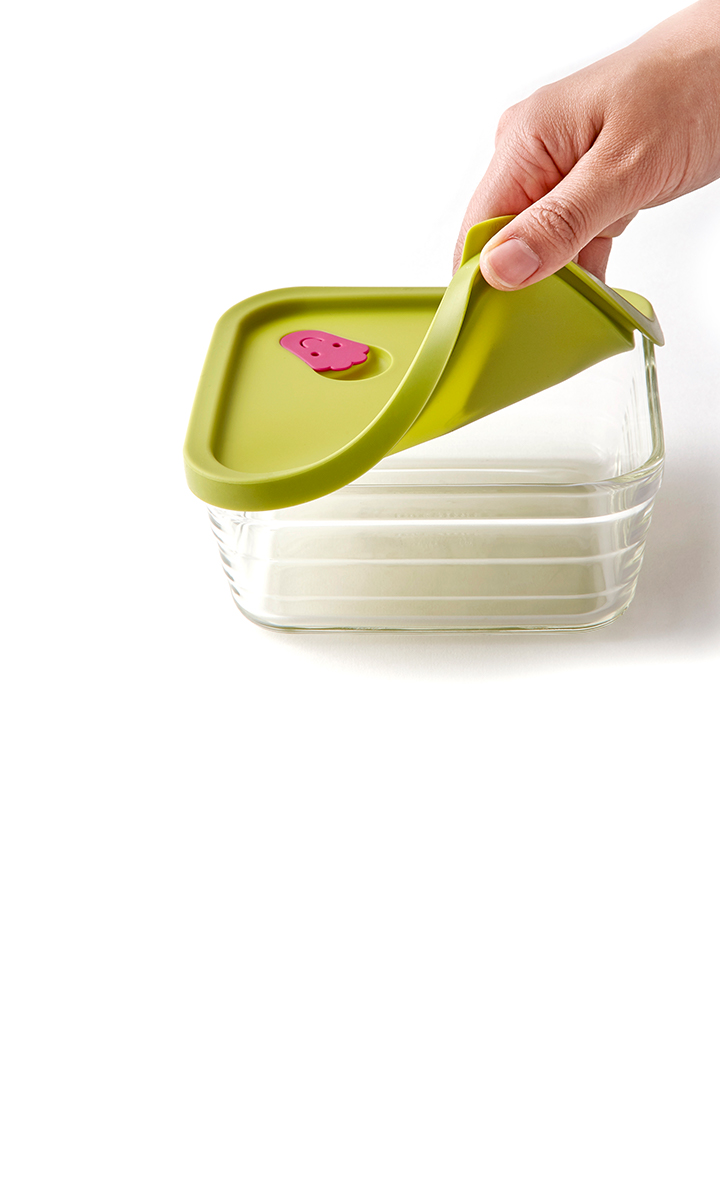 Wave Steam Hole
2015 German Red Dot Design Award (Honorable Mention)
Design Story
Wave Steam Hole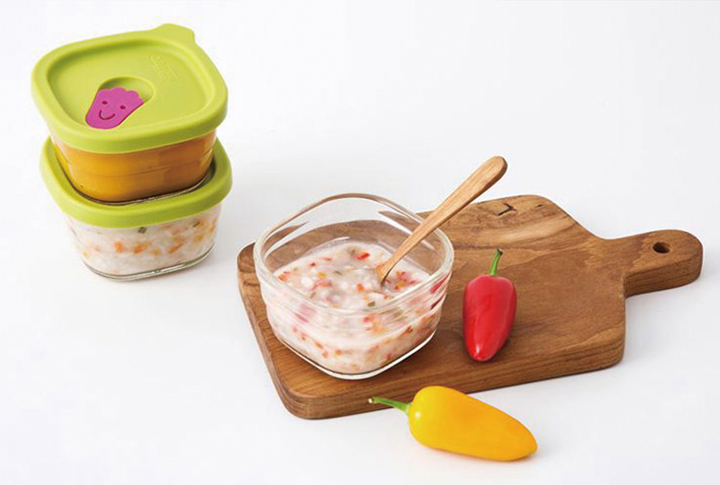 "LocknLock Wave Steam Hole draws attention with its wave-shaped glass body and color silicon cap. Heat-resistant glass makes it a versatile choice from cooking in microoven to food storage. Transparent glass coupled with high-end wave design are differentiators to existing glass containers while steam-shaped stopper on the silicon cap adds vitality to the kitchen with its humorous design. It can be used for cooking just a small amount and the leftover food can be stored effortlessly by covering it with silicon cap, which can later be warmed in microwave oven. All that is needed to cook a moist and savory food is by opening steam release stopper when warming the food so that the hot moisture inside can go out. It is a convenient cooking tool for the busy urbanites as it doesn't need an induction or gas range to cook.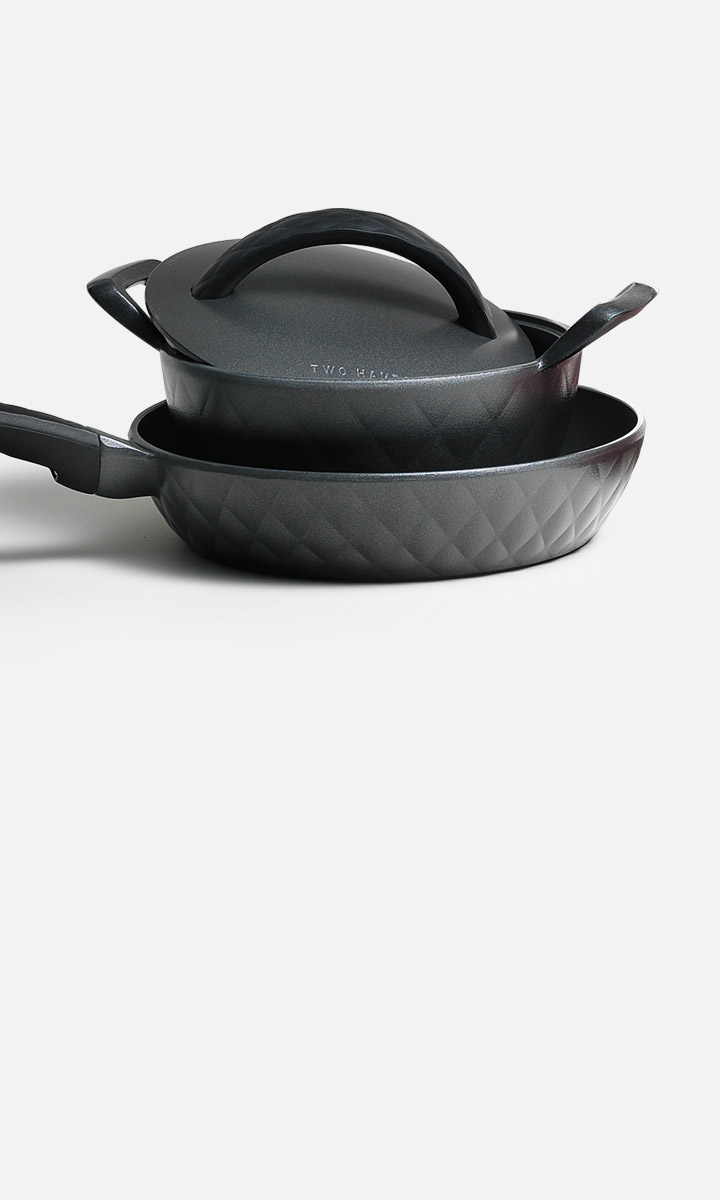 Two-Hands Salon
2014 German Red Dot Design Award (Winner)
Design Story
Two-Hands Salon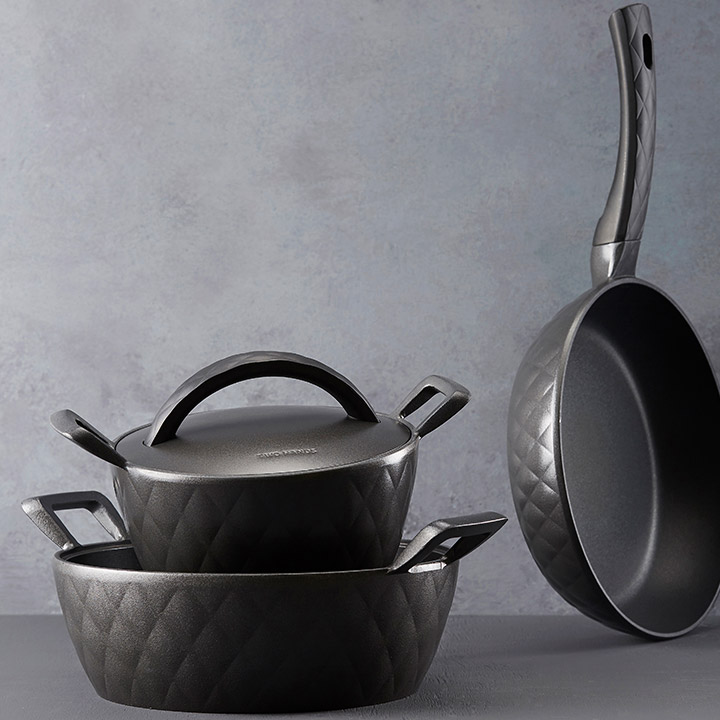 LocknLock's Two-Hands Salon is a high-end handmade cookware line. Unlike 'die casting' Two-hands Salon uses 'gravity casting process', which uses high-purity aluminum cast to create the gravity-conceding shape followed by cooling. Thanks to this intricate process, its interior structure is uniform enabling heat to evenly spread throughout the cookware with speed leaving food with better taste. The body and handle's quilt pattern, inspired by luxury handmade leather products, adds aesthetic beauty to the cookware. Top-quality Teflon® Platinum Plus whose resistance to abrasion is five times greater than general coating lets users keep it in a new condition for a long period of time. It is safe, free of PFOA, which is an environmental hormone, and the IH function made with a patented process allows it to be used across various heat sources.